JUST HOW SMALL IS A SMALL BUSINESS?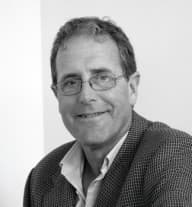 There was a joke doing the rounds not so far back along the lines of:
"How do you make a small business?"
"Start with a large one and manage it badly."
Regardless, the current rules that define a small enterprise as one with a turnover under $2 million is seriously out of step with the 21st century.
So the proposal within the Government's 10 year enterprise tax plan to move the dividing line to $10 million makes perfect sense, whatever your political affiliation.
And the Australian Advanced Manufacturing Council has quite rightly come out in support of the proposal, describing it as "as a vital step in supporting Australia's manufacturing future".
There is no doubt that the 60,000 extra companies that would be granted the benefits of small enterprise status would include a large number of small-scale manufacturers. And the benefits, such as reducing corporate tax rates, are sufficient to help both those companies and their estimated 1.5 million employees to compete more effectively in world markets and grow to become larger enterprises.
But now we have the problem.
The fate of these small businesses is not in their own hands.
Because the measure was bundled into the Treasury Laws Amendment (Enterprise Tax Plan) Bill 2016 (as part of the Government's 2016 budget), its fate is inextricably linked with other measures. And these include proposals to reduce corporate tax rates for companies of all sizes over time.
Clearly, the reduction of tax rates for "big business" is unacceptable to many parties. And such is the current political balance in Australia that compromise is inevitable if any progress is to be made.
Making small businesses the victims in a debate about big business profits and blocking the whole bill would be the ultimate (and literal) case of throwing the baby out with the bathwater.
So let the horse-trading begin.