Published 09-03-2021
| Article appears in April 2021 Issue
Jobs boost as construction starts on Western Sydney industrial community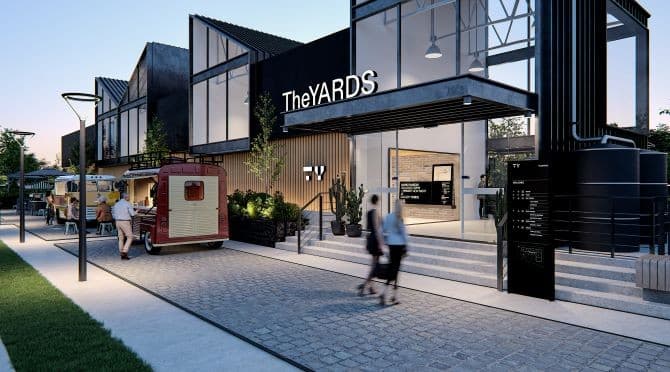 A $1 billion major industrial and logistics community project is set to begin construction in Western Sydney.
'The YARDS' precinct in Kemps Creek promises to be a benchmark in Australian industrial development and cements the region as a key distribution hub in New South Wales.
The project is expected to generate over 3,500 jobs during construction and after completion, helping to fulfil the NSW Government's objectives for growth in the region and the creation of the 30-minute city.
"This major industrial and logistics community is an important investment in the future of Western Sydney and its fantastic to see it start construction," said Minister for Jobs, Tourism and Western Sydney, Stuart Ayres.
"It will create thousands of jobs, provide critical new social infrastructure for the area and ultimately lead the region to being a key distribution hub for New South Wales."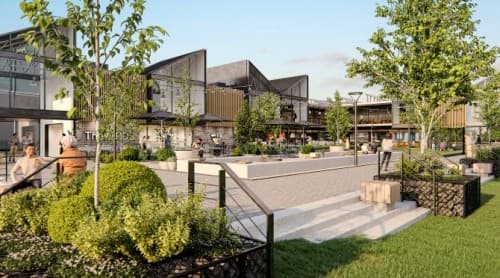 Strategically located on the corner of Mamre Road and the future Southern Link Road in the Western Sydney Aerotropolis, this premium development is Australia's first industrial community. It is also one of Sydney's largest industrial developments, spanning 70 hectares.
The YARDS will accommodate approximately 400,000 square metres of next-generation sustainable warehouse and logistics facilities, with a focus on creating a vibrant and healthy work environment for customers and their employees.
Built by Frasers Property Industrial, Aware Super and Altis Property Partners, the precinct will also deliver important social infrastructure to the area including retail amenity, public sporting fields and food and beverage offerings.
"The YARDS will be a critical piece of new infrastructure for Western Sydney," said Frasers Property Industrial CEO, Reini Otter.
"Showcasing a premium industrial estate design, it will play a vital role in fulfilling both the growing demand for warehousing and logistics space in the region and consumer demand, which we've seen accelerate further since the start of the global COVID-19 pandemic.
"Next generation industrial projects such as The YARDS are integral for businesses to continue to attract and retain top talent, drive further efficiencies and innovate for the future."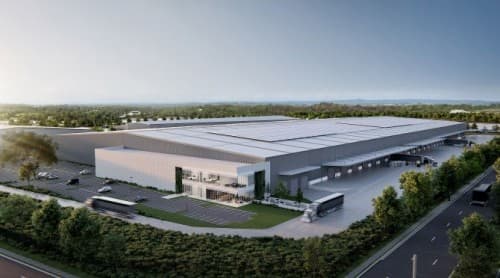 Market leading sustainability measures will feature in the industrial community, including onsite solar power generation, a rainwater capture and reuse system and a significant planting scheme with local and native flora, with all facilities targeting a Green Building Council of Australia 6-Star Green Star rating. 
The development will provide a significant boost to the Western Sydney economy and become a key employment hub for the region.
"This market-leading project will change the face of industrial developments for the future," said Aware Super Chief Investment Officer, Damian Graham.
"This is not just a development for those businesses who will make it their home, it is a development for the whole community, providing facilities and services for all.
"The YARDS will change the face of this important growth region in Western Sydney, will provide critical infrastructure to support Sydney's second airport, and provide jobs and opportunities for decades to come."
The precinct has already attracted significant commercial interest from major tech, light manufacturing, warehousing and logistics companies.
Practical completion of Stage 1 of The YARDS is scheduled for early 2022.