Published 09-04-2020
| Article appears in April 2020 Issue
JobKeeper package passes Parliament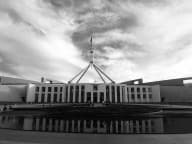 The Morrison Government's historic $130bn JobKeeper package has passed through Parliament. The legislation ensures financial support for millions of Australians impacted by the COVID-19 pandemic.
In an emotional address to Parliament, Prime Minister Scott Morrison characterised JobKeeper's passage as an "act to protect our nation's sovereignty."
"When Australian lives and livelihoods are threatened, when they are under attack, our nation's sovereignty is put at risk and we must respond," he said.
That response will come in the form of a government subsidy that allows businesses to continue to pay their employees during the downtime brought on by the coronavirus outbreak.
Up to $1,500 per employee will be provided each fortnight for up to six months. Sole traders and people who are self-employed can also receive payments under the scheme.
According to the Prime Minister, over 700,000 businesses have registered for the economic lifeline so far.
Australia's peak industry association has welcomed JobKeeper's passage through Parliament.
"Ai Group applauds the support given to these measures in the Parliament as well as by a wide cross-section of employer associations, unions and community groups," said Ai Group chief executive Innes Willox.
The national employer group for Australia's resources and energy industry also praised the legislation's passing, and labelled the move "a historic moment."
"By providing emergency flexibilities in how they can manage their workforces, employers experiencing significant revenue impacts will be given a fighting chance to remain operating and keep employees on the books," said Steve Knott AM, Chief Executive of Australian Resources and Energy Group AMMA.
"The Government's response to implement a suite of exceptional measures to keep Australians in jobs during these unprecedented times is most welcome by resources and energy employers."
While the JobKeeper measures address the economic situation as it stands at the moment, the industry believes further tweaks to the legislation may be necessary as the COVID-19 crisis evolves.
"Ai Group has been active in making the Government aware of the concerns of businesses and we are very appreciative of the efforts that the Government has made to modify JobKeeper," said Willox.
"We also acknowledge that further changes will be required as the scheme is put into practice and we welcome the scope to fine tune JobKeeper over the weeks ahead."
That sentiment is shared by AMMA, which believes the legislation will only form part of response ultimately required by the business community to meet the challenge of "a level of threat not seen since the Great Depression."
"Resources and energy employers were a key contributor to getting Australia through the Global Financial Crisis," said Knott.
"They will again be required to put their shoulder to the wheel and assist the nation in its eventual economic recovery."
Employers will receive the first payments of the JobKeeper subsidy in the first week of May. Eligible businesses can register their interest in participating on the ATO website.