JLG's NEW R6 SCISSOR LIFT TAILOR-MADE TO MAKE RENTAL EASIER
13-11-2014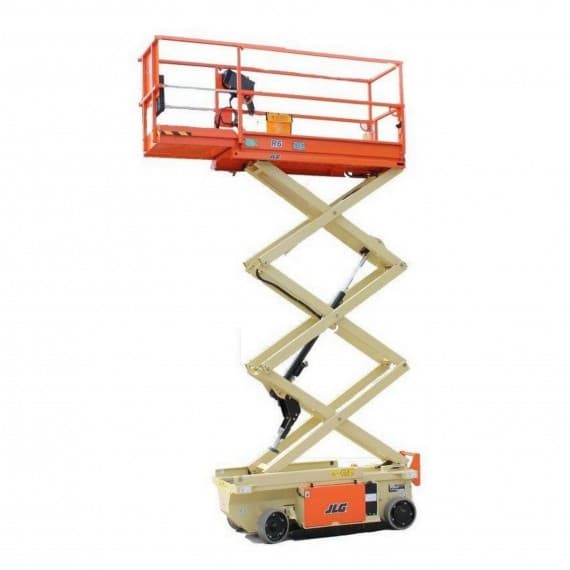 Specifically engineered for the rental industry, JLG Industries' innovative R6 Scissor Lift is set for launch before the end of the year.
And JLG reports strong initial demand for the R6, thanks to leading edge design features.
The R6 has been uniquely tailored to the Australasian market, with vital input from JLG customers. 
"The feedback we received from the 2014 HRIA convention on the Gold Coast, where a prototype was displayed, highlighted some key features needed by the Australasian market," said Arron Cooper, JLG Product Manager, Australia & New Zealand.
These included lockable Anti-Vandal Protection Covers on the R6's control boxes and an Active Pothole Protection System, which allows for better clearance in the travel position.
"At JLG, we listen to our customers and we have designed and developed the R6 accordingly to ensure it meets their needs and suits the requirements of the rental industry," Mr Cooper said.
Offering an electric drive system, the R6's efficiency enables the user to spend more time working, with industry-leading duty cycles that typically double the duty cycles of the hydraulic-driven versions of other OEMs. Rear wheel drive provides extra protection for the drive motors, reducing the opportunities for damage to occur.
Unlike standard hydraulic drive units which can have up to 18 hydraulic hoses, JLG's smart R6 Scissor Lift features only four hydraulic hoses on the electric drive unit, thereby reducing service time and offering fewer leakage points, to reduce the chance of oil leaks on finished floors.
"The R6 Scissor Lift truly offers a total package that meets all the needs of the rental industry and ensures low long-term cost of ownership, Mr Cooper said. "Parts commonality with our ES series ensures parts are readily available, while the overall design means there is less to service and the hydraulics pump and valve are easily accessed to simplify maintenance.
"Like all JLG machines, the R6 is designed for maximum performance with minimal problems."
The R6 is backed by JLG's industry-leading Ground Support structure. This includes factory-trained technicians in workshops and an extensive fleet of field service vehicles, all equipped with IVT and spare parts.
JLG Australia
Ph: 131 554