JETBLUE AIRLINES UPGRADED WITH FREE WIFI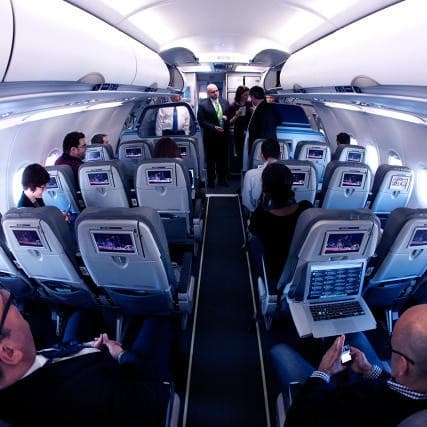 Commercial airline, JetBlue, has announced that they will now be providing free, high speed Wi-Fi on all their planes.
In an increasingly digital and connected world, this seems to be a big step forward for the flying experience.
The trademarked service, Fly-Fi, has already been implemented on some services with the whole rollout expected by autumn 2016.
Ka-band satellite technology powers the Wi-Fi, with JetBlue claiming that speeds will reach up to 20 mbps per device.
There is no word on how the speed and quality will fair while 150 passengers are all streaming on their devices, but JetBlue has said that they will ensure high quality.