JAPANESE MANUFACTURING TO INCREASE RASPBERRY CROP
06-12-2016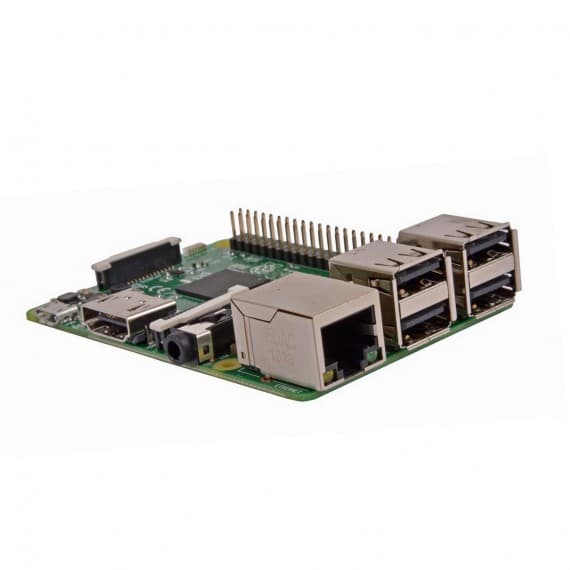 In response to growing demand from the Asia Pacific region, RS Components has announced that the latest version of the Raspberry Pi credit-card-sized single-board computer will be manufactured in Japan.
Based on a powerful 64bit ARM Cortex-A53 quad-core processor, the first model to be made in Japan will be the Raspberry Pi 3 Model B, the latest generation device that promises 10x faster performance than the original Raspberry Pi.
Existing models of the Raspberry Pi will continue to be manufactured in South Wales, UK, with the dual manufacturing locations in place to cater for future demand growth globally. All versions of the Raspberry Pi will be available for order via RS Components' Australian website.
Lindsley Ruth, Group Chief Executive at Electrocomponents, commented: "At RS we are confident that this expansion of manufacturing into Japan will see the Raspberry Pi phenomenon continue to grow globally. As 'computing everywhere' increasingly becomes the 'new norm' there will undoubtedly be increased growth opportunities in industry, education, and the growing maker movement. As we see the proliferation of smart home, smart factory, smart grid and smart city applications, the Internet of things (IoT) is set to be a huge growth driver for Raspberry Pi," continued Ruth.
A range of Raspberry Pi Starter Kits are also available from RS Components, allowing users to begin their prototyping and development projects as soon as they have the board in their hands. Backed by RS's smooth ordering process, including optimally convenient online ordering through one of RS's eCommerce sites and by RS's promise of on-time delivery, the starter kits represent great added value.
RS Components
1300 656636
au.rs-online.com