JAPANESE COMPANY PROPOSES PLAN FOR SOLAR FARM ON MOON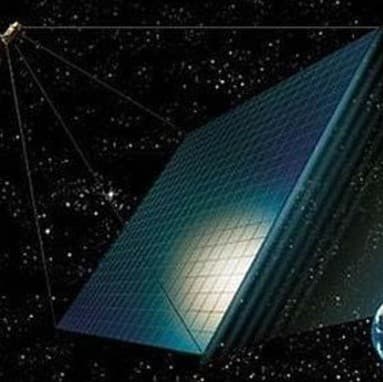 With solar being such a prominent power source here on Earth, with countries doing all that they can to harness the natural resource in an attempt for cleaner and more renewable energy, a Japanese construction firm has taken it a step further and taking it to the moon.
The Japanese construction firm "The Shimizu Corporation" has gone to new lengths and is proposing a plan to build a solar belt around the moon.
The project called "Luna Ring" plans to build a ring of solar panels around the moon.
All the electricity that is generated from the belts are to be transferred back the transmission facilities near the moon, and then the power will be concerted to microwaves and lasers to be beamed back to Earth and then converted back to electricity at a power plant.
Shimizo has planned a pilot demonstration by 2020 and will begin construction by 2035. Shimizo has also announced that the Luna Ring will be able to generate about 13000 terra watts of electricity, possibly powering a large part of the world.
"Virtually inexhaustible, non-polluting solar energy is the ultimate source of green energy that brings prosperity to nature as well as our lives," says Shimizu.