IU PROUDLY SUPPORTS CeMAT MATERIALS HANDLING SHOW
13-01-2015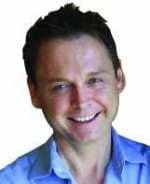 For several years Australia has been crying out for a quality, stand-alone Materials Handling Show.
Well, it's finally arrived.
CeMAT, the world's leading intralogistics and materials handling show is coming to Australia for the first time in 2015. 
And Industry Update is proud to announce we will be the official publication for this major show.
Our February edition will contain an extensive feature on CeMAT 2015, including a full preview of exhibitors.
This announcement is particularly timely in this – our biggest ever – November edition.
I'm sure CeMAT 2015 will be welcomed by materials handling companies throughout Australia. It fills a huge gap that has been missing for many years in this vital industry sector.
Organisers Deutsche Messe announced the new show in May this year and began selling space in June.
Already, 77 percent of the 10,000sqm space at Sydney Olympic Park, Homebush, has been sold for the show, which runs from May 5-7 next year.
This promises to be the biggest show of its kind and with more than six months to go we have no doubt it will be a sell-out.
Industry Update encourages Australia's materials handling sector to strongly support this niche exhibition and conference.
John Brittain, the boss of Materials Handling, has been attending the world famous CeMAT show in Hannover, Germany for the past 33 years.
He had no hesitation in signing to exhibit at the inaugural Sydney CeMAT 2015.
"This is a professionally run and the biggest Materials Handling exhibition in the world, John said. "I can't wait to see the expected positive result."
On another issue, we hope you like our "Movember" front cover that carries an important message to raise awareness of men's health. We encourage you to support this worthy cause at Mobro.co/seanfletcher1983
Your gift does not have to be large because as we all know, every little bit counts.
If you already do this, thanks and keep up the good will. If you can't make a financial gift, volunteering is always an option and you will truly feel great.
Remember, Christmas is all about 'Christ'/mas.
And whether you are a believer or not, whether you celebrate Christmas or not, you can still get involved. Doing good in our community will always leave positive footprints. Enjoy the break!
- From all the team at Industry Update.