IT'S ON FOR SCIENCE ENTREPRENEURS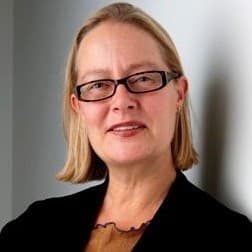 Liz Gillies, Menzies Foundation: "thrilled to support inspirational scientists and academics"
The CSIRO's national innovation accelerator programme, ON, and the Menzies Foundation, a non-profit organisation supporting the development of leadership in science, education and international law, have launched the Menzies Science Entrepreneur Fellowship, a 12-month fellowship designed to support Australia's most talented scientific entrepreneurs get their ideas out of the laboratory and into the world.
Three fellowships of $90,000 will be awarded to science entrepreneurs in the early stages of commercialisation. The recipients will have the opportunity to fully dedicate themselves towards their new venture and focus on making their enterprise goals a reality.
Selected applicants will be interviewed by a committee of some of the country's leading entrepreneurial figures and business leaders, including serial entrepreneur Tony Surtees and Main Sequence Ventures partner Bill Bartee. The winners will be announced at CSIRO's ON Tribe event in Melbourne on 11th September 2019.
The awarded funds can be used to support activities such as the founder's wage, prototyping, equipment costs, business travel and corporate overheads. The recipients will also gain access to networks of more than 250 Menzies Scholarship alumni, 1200 ON graduates and 100 ON mentors.
"The Fellowship is about supporting the nation's talented science entrepreneurs in the early stages of commercialisation to turn their ideas into the industries of the future," CSIRO ON Program Executive Manager David Burt says.
"We've seen some exceptional entrepreneurs coming out of the ON Programme, and we're excited to join with the Menzies Foundation to further support these outstanding entrepreneurs. This fellowship is a one-of-kind opportunity for early-stage scientists, and we can't wait to watch the awarded fellows flourish."
Menzies Foundation CEO Liz Gillies says, "The Menzies Foundation and the ON Programme have a longstanding commitment to supporting Australia's science entrepreneurs. We're thrilled to be able to support the inspirational scientists and academics making a profound difference to the world we live in."