Published 03-03-2020
| Article appears in February 2020 Issue
IS IT TIME TO BRING MANUFACTURING BACK TO AUSTRALIA?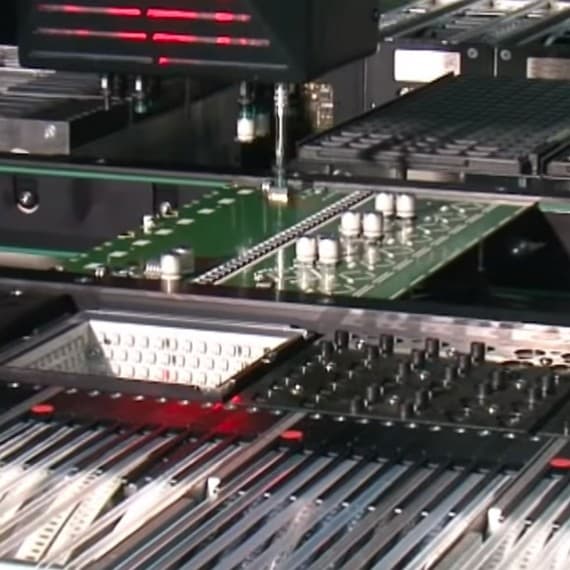 The continuing coronavirus epidemic illustrates just how many global supply chains rely on China's manufacturing. And with quarantine as the most reliable methodology for containment, those supply chains will remain broken for some time to come.
Shortages of low-cost Chinese made products from facemasks to materials handling equipment are being felt worldwide, and Australia is not immune from the problem.
And in areas such as electronics manufacturing where OEMs are running short of certain subassemblies that might only form a small proportion of the end product by value, the cost of lost business is all the more acute.
One Melbourne-based manufacturer told Industry Update that he could perceive an up-tick in demand for his Australian-made products because his competition, while assembling their products in Australia were reliant on Chinese components and their inventories were draining.
And a national distributor of Chinese made materials handling products told Industry Update that his company was down to two weeks' worth of stock.
Interestingly, on the electronics front in particular analysts are speculating that some companies may be in a slightly better inventory position than they might otherwise have been thanks to stockpiling ahead of escalation in the China-USA trade war.
However, for the long term, companies are already beginning to diversify their supply chains, making them less dependent on China. And it is broadly accepted that this will make the global economy more robust and less vulnerable to such disruptions in the future.
In Australia there have been calls for manufacturing to be brought back onshore.
Serena Ross is General Manager of Australian contract electronics manufacturer Circuitwise. She says: "We know of a number of original equipment manufacturers who are in a world of pain right now.
"Companies that have offshored their printed circuit board assembly to China are experiencing uncertainty and long delays in product being shipped to them."
"Anyone offshoring their manufacturing knows there are challenges around communication, responsiveness, unexplained price hikes and hidden costs. The current coronavirus crisis in China simply highlights the existing risks and challenges of offshoring electronics manufacturing anywhere in Asia."
Interestingly, Ross contends that the reason why Asia was historically cheaper was because old electronic designs had a lot of hand-placed components, which made the manufacturing process labour intensive.
However, new designs increasingly use close to 100% surface mount components and pick-and-place machines now operate at 120,000 components per hour.
And she contends that using such highly automated technology has now allowed Australia manufacturers to reach price parity with Asia.
"Circuitwise recently won a manufacturing contract with Siemens against direct competition from a contract manufacturer in Asia," says Ross. "Siemens' procurement team analysed all the factors of manufacturing in Asia and found that Circuitwise delivered a lower overall price position over a three-year period.
"When all the factors are taken into account, including the reliability and convenience of a local manufacturer, then the business case for manufacturing in Australia is compelling."