IT'S TIME TO BUY AUSTRALIAN RECYCLED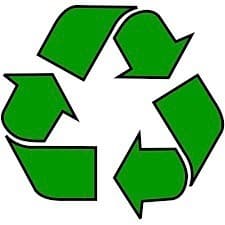 In the lead-up to the 2019 federal election, the Waste Management and Resource Recovery Association of Australia (WMRR) is calling for support from everyone – governments, industry and the community – for an "Australian Recycled Content" label to highlight and support the purchase and use of Australian recycled material.
This will go a long way towards building the strong domestic remanufacturing industry Australia needs, meaning jobs in Australia. Waste management and resource recovery is a shared responsibility, and until we actually buy recycled goods made in Australia, we will struggle to build the economy we all want.
The waste management and resource recovery industry has focused on building the capacity to increase recovery, processing and remanufacturing of recycled materials. Following the announcement of China's "National Sword", many operators here have not only continued collecting and sorting despite the growing pressure, but have also ramped up their operations, invested millions of dollars and thrown their support behind building domestic remanufacturing capacity. But they can't keep doing it alone. There needs to be market demand for recycled products.
"China's National Sword policy brought to the fore the need for Australia to focus on domestic processing and remanufacturing," WMRR CEO Gayle Sloan says. "It showed everyone where the gaps were and what issues we needed to fix. While industry is willing and ready to up recovery and remanufacture materials, and community has expressed a hunger for resource recovery, we need support and collaboration from all stakeholders, we especially need leadership from the Federal Government.
"The reality is, we needed 1.2 million tonnes of remanufacturing capacity in February last year. Today, we still need that capacity, if not more, as other countries such as India and Indonesia begin enforcing their own contamination levels of imported commodities. And imagine how many jobs will be created if we build that capacity! After all, we know that 9.2 jobs can be created for every 10,000 tonnes of materials recycled."
The Labor Party's waste and recycling policy offers a ray of hope, with commitments to mandate recycled content targets for all government departments, stimulate demand for recycled material, direct its $1 billion Advanced Manufacturing Future Fund to work directly with manufacturers looking to develop solutions to single-use packaging, and develop a $60 million National Recycling and Circular Economy Fund.
"We are now calling on all parties to adopt and more importantly, push forward a range of commitments underpinned by one motto – buy Australian recycled content," Sloan said.
"We need all government departments to mandate sustainable procurement of goods that include Australian recycled content and to be held accountable for their procurement decisions. This is what government leadership looks like and with a top down approach, manufacturers will follow suit. Further, we need support for domestic remanufacturing not later, but now.
"We also need the fast tracking of a 'Made with Australian Recycled Material' label for all packaging that allows the community to buy back those goods it recycles, and preference Australian companies that are doing the right thing."
The WMRR has released a five-point plan, which it calls on all parties to adopt and put into action:
1. Government leadership in sustainable procurement and market development, creating a strong remanufacturing sector and supporting Australian job creation.
2. Strengthening product stewardship and extended producer responsibility schemes, including APCO implementing the "Australian Recycled Material" label for all packaging.
3. A national proximity principle to enable certainty, market development and investment in local jobs and infrastructure.
4. A common approach to levies and industry development (with a minimum 50% reinvestment).
5. A whole-of-government approach to circular economy, including considering tax reform and import restrictions to support the sector.