IT'S OFFICIAL: INDUSTRY UPDATE IS AUSTRALIA'S LEADING MANUFACTURING MAGAZINE
03-07-2015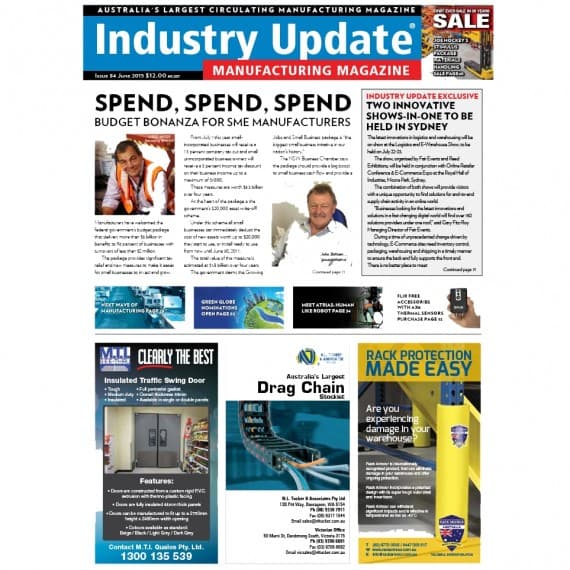 The latest CAB audited circulation figures show why Industry Update Magazine is Australia's market leader for manufacturing publications.
No other national manufacturing magazine comes close to our distribution level.
Industry Update now has an audited national circulation of 19,045 and a readership of 76,180, making it the most widely read manufacturing magazine in the country.
A quick comparison between the magazines on offer will show that Industry Update has far more advertisers, editorial content and pages than any other manufacturing magazine. This is extremely important information to have when making a decision on which magazine is best able to get results for your marketing dollars as it indicates quite strongly that other advertisers are getting results. This is supported by the fact that our advertisers keep coming back and we have new advertisers in every edition. 
Our bi-monthly magazine and website keeps the manufacturing industry up-to-date with relevant news, product news and informative features.
Founded by publisher Scott Filby 20 years ago, Industry Update continues to grow with record-breaking editions.
It has defied the current trend of declining print media and the tough challenges now facing manufacturers. 
Industry Update is a "must-read" publication for top-level management, company directors, managing directors and general managers, technical engineers, purchasing and marketing managers and WHS officers within the industrial marketplace.
Industry Update Media
Ph: 02 9439 1288