It's on again: NMW and Austech
31-08-2010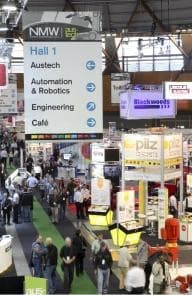 National Manufacturing Week (NMW) Australia's largest integrated manufacturing industry event, which opens in Sydney next week, will feature the latest in technology, innovation and education.
Co-located with Austech – Australia's premier advanced precision manufacturing and machine tool exhibition – NNW will be held at the Sydney Showgrounds, Homebush Bay from May 8-11.
Both shows are expected to attract more than 10,000 visitors, with 450 companies exhibiting their products.
NMW 2012 will include forums and discussions especially for local manufacturing and allied businesses. 
These will include:
2012 Western Sydney Manufacturing Leaders Forum: (Tuesday, May 8)
Including a Keynote Address by NSW Deputy Premier Andrew Stoner, followed by a facilitated panel forum discussing how local businesses can develop new areas of competitive advantage, and collaborative partnering to access global supply chains.
Western Sydney Business Connection (WSBC) Forum: Improving the Bottom Line (Thursday, May 10)
This event will focus on strategies for improving efficiencies and boosting the bottom line. Speakers will present research and case studies that relate directly to local conditions.
Registration is free to the trade.