ISOLATOR MODULES FOR INDUSTRIAL AND AUTOMOTIVE SYSTEMS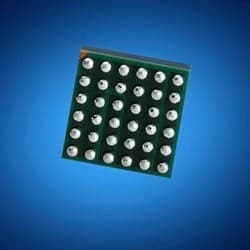 Mouser Electronics stocks Power by Linear LTM2810 µModule isolators from Analog Devices. Offering up to 7.5kV RMS of isolation, the isolators are suitable for test and measurement equipment, medical equipment, electric and hybrid electric vehicle systems, industrial applications and metering systems.
They feature separate logic supply pins, supporting easy interfacing with different logic levels ranging from 1.6 to 5.5V. Their coupled isolators are powered on each side by 3 to 5.5V supplies and provide 7.5kV RMS of isolation for one minute between the input and output logic interface. Ideal for systems with different ground potentials, they enable uninterrupted communication through large common mode transients faster than 50kV/µs.
They feature an integrated transformer driver on the logic side and a low-dropout regulator on the isolated side, regulating the rectified transformer output. The complete galvanic digital isolators require no external components and are available in SPI and I2C (with master mode-only support) compatible variants. They boast high-speed operation, with 400kHz I2C isolation, 4MHz/8MHz SPI isolation and 10MHz digital isolation. They feature 16.2mm creepage and offer a maximum continuous working voltage of 1kV RMS and 1.6kV DC.
Mouser Electronics
+852 3756 4700
au.mouser.com