IRON ORE MAKES GAINS FOR THE FOURTH DAY IN A ROW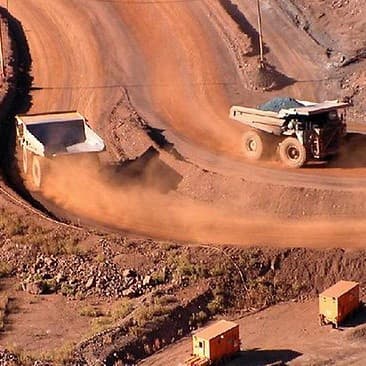 Iron ore prices have risen for the fourth day in a row, moving it over the threshold of $US50 a tonne, to $50.50, a serious improvement form the $US40 last year.
Macquarie analysts have issued a positive note claiming that iron ore's fundamentals are looking good in the coming terms, despite the relatively depressed levels.
As reported by Bloomberg, the bank has stated that it has a positive outlook for iron ore, even with the increase in cost, the speed in which the supply has adjusted and the improvement in steel demands.
Less than 30 million tonnes of iron ore will be added by top producers in the 2016 seaborne markets, which is a major decrease in comparison to the 250 million tonnes in the last two years, the bank stated.
The bank says that iron ore prices should steadily do well as seasonal demands for steel improves.
However, the commodity's rise failed to sustain Australian mining giant BHP Billiton, reporting a first-half loss of $US5.7 billion and scrapping its progressive dividend policy.
BHP shares fell 6.1%, while rival Rio Tinto lost 3.1%.