IR THERMOMETER PROVIDES LONG-TERM MONITORING
24-05-2017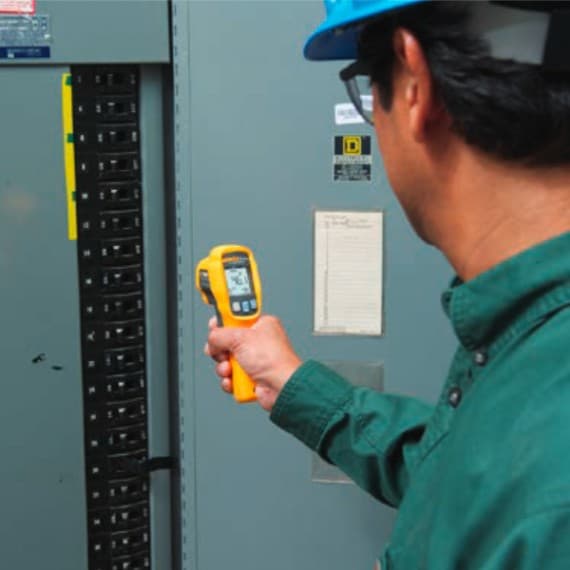 Fluke has come up with a useful aid for thermal troubleshooting in the form of the Fluke 64 MAX IR thermometer. The device has a handy auto-capture facility that allows it to record thermal readings at preset intervals, so it can capture elusive temperature events. The thermometer can be mounted on a standard tripod using a tripod mount accessory for unattended measurements.
The lightweight device uses precision laser technology to deliver repeatable measurements with an accuracy of ±1°C or ±1% of reading, whichever is greater. And its long 30-hour battery life allows it to capture measurements over an extended duration.
The unit is lightweight and rugged, with an IP54 rating that guarantees protection against airborne contaminants in harsh, dirty environments, and is rated to survive a 3m drop. And its integrated flashlight and large backlit LCD enable its use in poorly lit facilities.
The 64 MAX can display minimum, maximum and average temperatures, or the difference between two measurements. It has easy to define high and low alarms for rapid display of measurements outside set limits.
Fluke Australia
02 8850 3333
www.fluke.com.au