IR SENSOR FOR EASY ON-MACHINE TEMPERATURE MEASUREMENT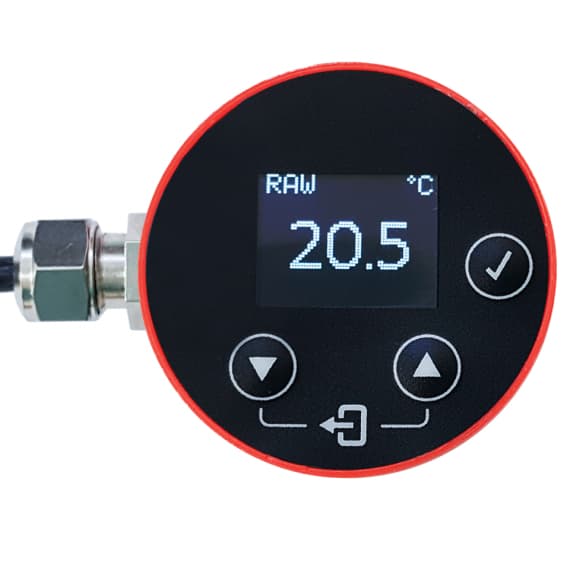 RS Components has added a compact low-cost high-performance infra-red temperature sensor to its RS Pro range. At just 31mm diameter by 30mm high with a side-entry cable the sensor is ideal for mounting in machines where space is tight.
The noncontact infra-red sensor is ideal in applications where the target object is moving or inaccessible, or when a fast response time is required. Use of the sensor's analogue voltage output enables the setting of alarms, or connection to a data logger for quality checking.
Typical applications include on manufacturing machinery to measure product temperature, or to monitor the condition of machine parts.
The unit has two simultaneous and configurable outputs: selectable voltage-output ranges from 0 to 5V, 1 to 5V or 0 to 10V DC, proving a linear voltage output with measured temperature; and an open collector alarm output for temperature threshold and hysteresis. Other features include temperature measurement from 0 to +1000°C; accuracy of ±1.5% of reading or ±1.5°C; IP65 sealing, and operation over the ambient temperature range from 0 to +70°C.
The sensor runs from a wide supply voltage range from 6 to 28V DC with a maximum current draw of 30mA. It meets industrial EMC standards, including EN61326-1 and EN61326-2-3 for use in electrical equipment for measurement, control and laboratory applications.
The RS Pro infrared temperature sensor is shipping now in the Asia Pacific region.
RS Components
1300 656636
au.rs-online.com