IR issues ignored in new Asian white paper
31-08-2010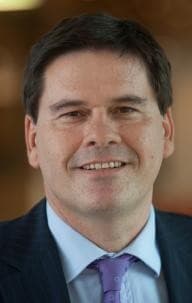 Innes Willox … 'IR concern' 
A new Federal Government white paper that identifies new opportunities for manufacturers in the Asia-Pacific region, ignores vital workplace relations reform, according to the Australian Industry Group.
AiGroup CEO Innes Willox said the Australia in the Asian Century White Paper is a substantial roadmap for the future, but the key ingredient of IR is notably absent.
The white paper, authored by former federal treasury secretary Ken Henry, predicts Asia's growing middle class will provide future opportunities for innovative Australian manufacturers.
"Ai Group welcomes the emphasis in the White Paper on two of the critical ingredients of productivity – education and training and innovation, said Mr Willox.
"In both areas we need to lift our game by building on our considerable strengths. 

"All sectors of our education and training system will need to boost their performance and redefine their focus in order to develop the Asia capable workforce required to underpin this strategy. This must be a long-term and measured strategy, which engages deeply with business.
"We welcome also the identification of taxation reform, reducing regulatory burdens and an injection of long-term cross-jurisdictional planning and private sector funds to address our infrastructure backlog, said Mr Willox.
Mr Willox urged "all parties and all levels of government" to commit to real reforms and real results.
"Disappointingly, another key ingredient of productive performance – workplace relations reform – is noticeably absent in the White Paper, said Mr Willox. "Yet more flexible workplace relations are critical to the realisation of productivity gains from other sources including education and training and innovation."