IOT SENSORS COME TOGETHER AND CONNECT TO THE CLOUD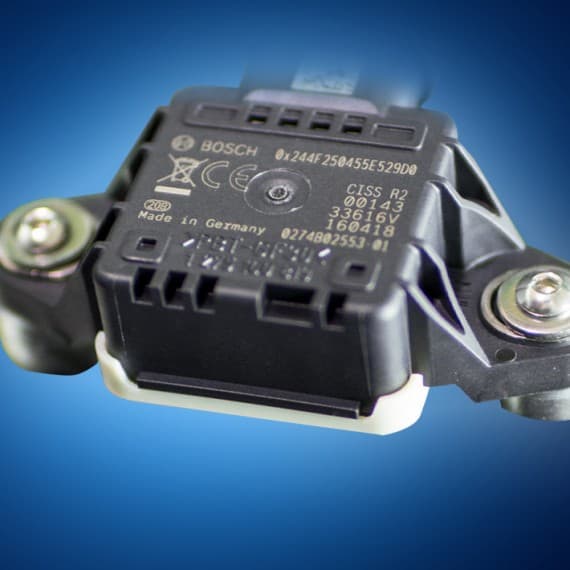 Mouser Electronics is stocking the Bosch Connected Industrial Sensor Solution (CISS) - a robust multiple-sensor device for IoT applications in harsh environments.
The CISS integrates a gyroscope, accelerometer, magnetometer, temperature/humidity/air pressure sensor, microphone and light sensor in a single IP54-rated package. Each of the sensors can be individually activated or deactivated, and their sampling rates and thresholds can be adjusted to suit a variety of applications.
The CISS incorporates a 32bit Arm Cortex-M3 microcontroller with 1Mbyte of internal flash, as well as a Bluetooth low energy radio and a USB interface for data transmission.
The combined sensors in the CISS provide the data to optimise machine maintenance processes and enhance productivity. The device can monitor multiple conditions simultaneously to provide improved predictive maintenance, and both live and historic data can be supplied over the Virtual CISS app or via the cloud.
The compact device is rated for an industrial operating temperature range of -20 to +80°C, making it suitable for all manner of Industry 4.0 applications.
Mouser Electronics
+852 3756 4700
au.mouser.com