IOT TO REDUCE TRAFFIC CONGESTION
06-02-2018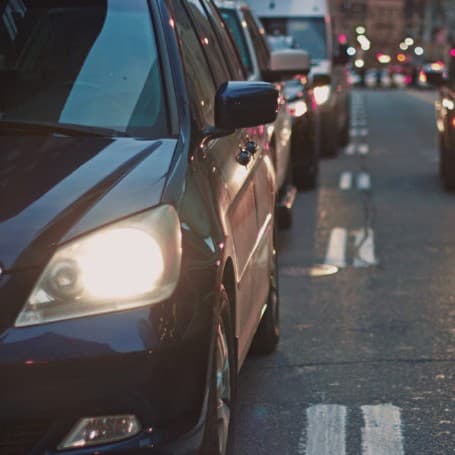 Proponents of self-driving cars and interconnected technology often advocate for interconnected technology by pointing out the potential for massive efficiency gains; when components of a system share data with each other, they are often able to perform far more effectively, and without unexpected delays. 
Now, a pilot study (underway in South Australia) is using Internet of Things technology to reduce traffic congestion and create the foundations for the deployment of autonomous vehicles.
"Traffic congestion in Australia's cities is getting worse, and we need to act now before autonomous vehicles join our already busy roads," said Cisco Australia & New Zealand Chief Technology Officer Kevin Bloch.
"We believe this technology could have a real impact on drivers, cyclists and pedestrians in Adelaide, and other cities, because its traffic light network will be able to make real-time decisions."
The system, designed and deployed by Cisco through a $1 million AUD partnership with the South Australian government, will measure the dwell time and queue length of vehicles at busy intersections. It will also calculate rolling averages across the day via a customised dashboard and a suite of metrics that show how well the traffic light sequences are operating at that intersection.
The pilot programme has two phases. In the first phase, six sensors will be set up at the busy intersection of Grenfell and Pulteney streets in the heart of Adelaide's CBD.
These sensors will gather intersection-approach traffic information, such as location and speed of vehicles as well as pedestrians. With this information, tailored algorithms to recommend traffic light intervals can be proposed to improve traffic and pedestrian-crossing flow.
If the data gathered results in an improvement in efficiency, or shows promising leads, additional sensors will be placed at other intersections around Adelaide. 
"The South Australian Government remains focused on establishing Adelaide as a dynamic and liveable smart city underpinned by robust innovation initiatives, digital infrastructure and support programs to help local business and entrepreneurs thrive," said Kyam Maher, South Australian Science and Information Economy Minister. 
South Australia has a history of involvement with autonomous car research and in 2015 held the first driverless car trials in the Southern Hemisphere.
It hosts a number of leading autonomous car companies including Cohda Wireless  and RDM Group, which opened its Asia-Pacific headquarters in Adelaide last year.