Published 02-05-2019
| Article appears in June 2019 Issue
IOT MONITORS KEEP WATCH OVER MOTOR CONDITION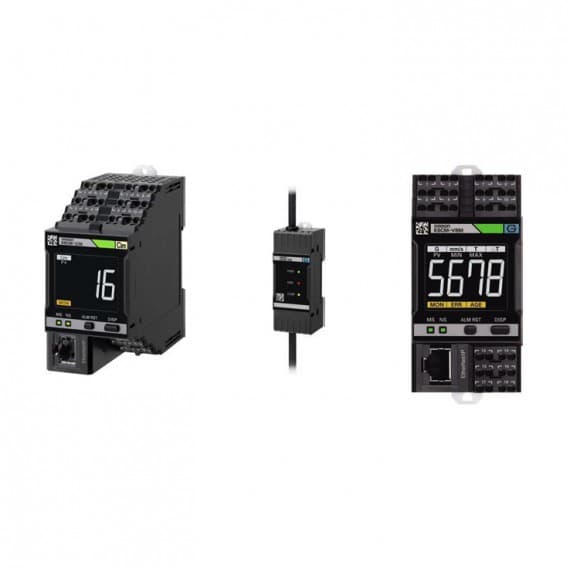 The ability to collect data using the IoT offers industry the opportunity to improve the operation ratio and the accuracy of maintenance plans for key machine elements. And now Omron has developed a series of motor condition monitoring devices designed to improve efficiency and productivity within the manufacturing industry.
The K6CM series includes the K6CM-CIM for comprehensive current diagnostics, the K6CM-ISM for insulation resistance monitoring, and the K6CM-VBM for vibration and temperature level measurement.
These monitoring devices can constantly visualise the condition of three-phase induction motors and detect errors in advance that may result due to aging and deterioration.
Each unit features an LCD with an alarm bar that clearly displays the output in three colours: green (normal), orange (warning) and red (critical). The user can also access and monitor the status of the motor on PC remotely over EtherNet/IP using Omron's Motor Condition Monitoring Tool software.
The use of clamp-type current transducers and push-in-plus technology makes the K6CM units easy to install and reduces wiring time.
Real-time monitoring the status of a three-phase induction motor and/or pump will help maintain production lines and increase productivity within the manufacturing industry.
Omron
1300 766 766
www.omron.com.au