I/O MODULE FOR ROBOTICS, AUTOMATION AND SYSTEMS CONTROL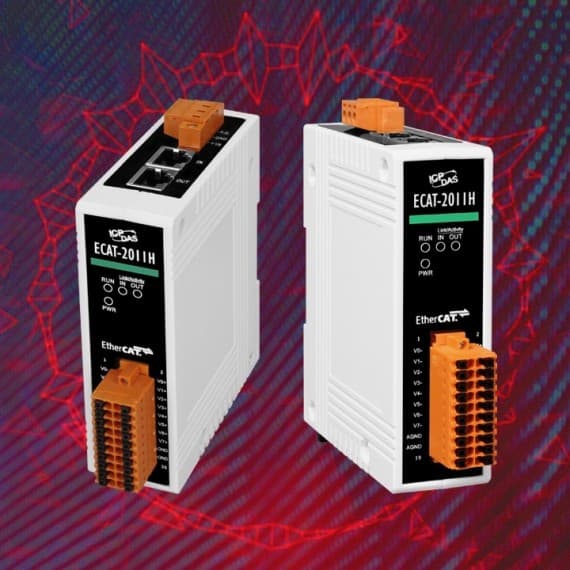 ICP Electronics Australia stocks ICP DAS's new ECAT-2011H EtherCAT slave I/O module with isolated 16-ch/8-ch AI.
A new addition to the ECAT-2000 series of modules, the 2011H comes equipped with the EtherCAT protocol and can be installed in daisy-chain connections, allowing flexible device installation and reducing infrastructure and operation costs. All ECAT-2000 modules can be deployed in network topologies such as star, line or ring. Further, the isolated input and output design of the ECAT-2000 series protects these modules from harmful interference and environmental disruptions.
The 2011H has eight isolated differential input channels or 16 single-ended input channels built in, which can be selected via software. Users can obtain the status of the input through the 2011H's process data. Finally, the 2011H has passed the EtherCAT conformance test tool for protocol compliance, ensuring an eligible EtherCAT master or configurator can operate it and implement various applications with ease.
ICP Electronics Australia
02 9457 6011
www.icp-australia.com.au