I/O MODULE LINKS ELECTRONICS PROTOTYPING WITH INDUSTRIAL IOT
22-06-2017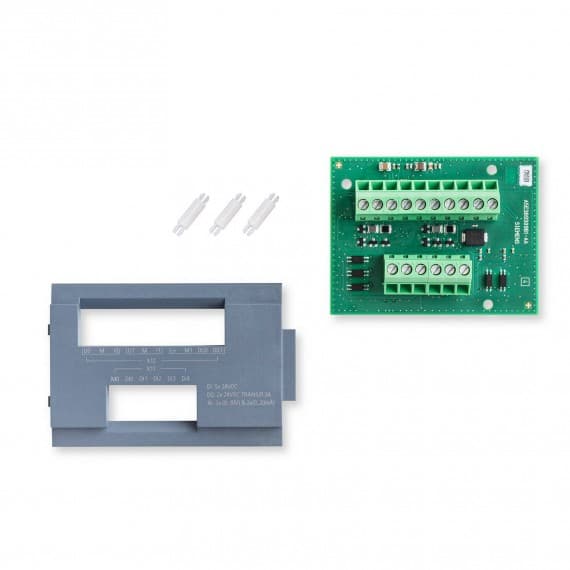 RS Components is now offering a Siemens I/O module that will make it easier for students and startup designers to develop industrial IoT applications.
The Simatic IOT2000 module is compatible with the Arduino-based electronic prototyping environment, and is designed to work with the company's Simatic IOT2020 and IOT2040 industrial IoT gateways. The new module can be connected directly to local sensors to trigger non-time-critical processes.
Addressable via general-purpose I/O and programmable via high-level languages, the rugged IOT2000 module is designed for 24/7 industrial operation. The range of I/O available includes five 24V digital inputs and two outputs, and two selectable analogue inputs from 0 to 10V or 0 to 20mA, which are digitised to 9bit resolution.
The IOT2020 gateway is ideal for educational use, providing students with a platform to gain rapid experience of practical development, as well as enabling start-ups and makers to develop ideas in an open way into professional applications and projects.
It includes interfaces such as Ethernet, USB and micro SD, runs open-source software including Yocto Linux, and can be programmed using high-level languages such as Java, C++ and JSON.
RS Components
1300 656636
www.au.rs-online.com