IO-LINK EXPANSION MAKES READY FOR INDUSTRY 4.0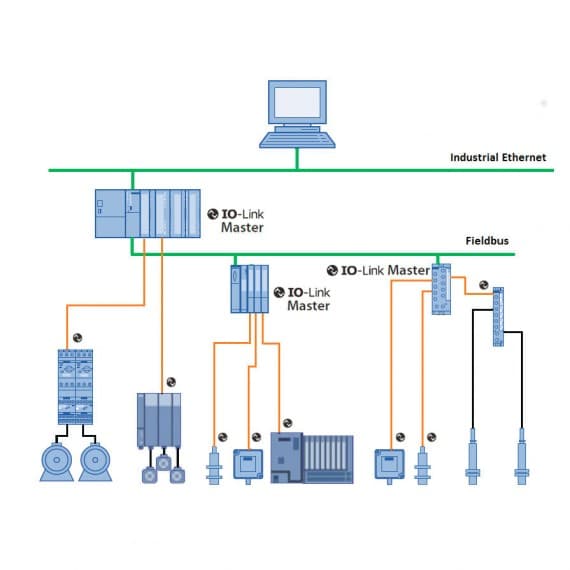 In anticipation of the growth of sensor/actuator networks associated with Industry 4.0 and the Industrial Internet of Things, RS Components has expanded its range of IO-Link compatible hardware and ancillaries.
IO-Link is the first standardised I/O technology (to IEC61131-9) for communication with sensors and actuators, and RS has now more than quadrupled its stock of IO-Link compatible devices over the past six months.
The IO-Link standard has been created by leading sensor manufacturers, including Sick, Omron, ifm technology, Balluff, Baumer, Rockwell Automation and Pepperl + Fuchs.
Its point-to-point communication is Fieldbus independent, and is based on long-established three-wire sensor and actuator connections, without additional requirements regarding the cable material.
The majority of IO-Link devices are equipped with standard M12 connectors, which can be used without any restrictions for IO-Link's switching mode and communication mode.
Each port of an IO-Link master is capable of processing binary switching signals and analogue values, with serial IO-Link communication taking place via the same port. Easy wiring, automated parameter-setting and extended diagnosis add even more functionality to the impressive mix of capabilities.
All these features combine to reduce design and installation efforts and costs, reduce complexity, enhance design flexibility, and standardise cabling and interfaces.
Of particular importance to the IIoT-based smart factory approach, IO-Link sensors can be leveraged as an easy and affordable continuous source of information, thanks to the new data-capable connection paths down to the lowest automation level.
Primary applications are in motion control, robotics, machine safety and process automation, across a great many industries, including food and beverage, packaging, assembly and transportation.
RS Components
1300 656636
au.rs-online.com