INVISIBLE WIRES TO BOOST SOLAR CELL EFFICIENCY
30-11-2015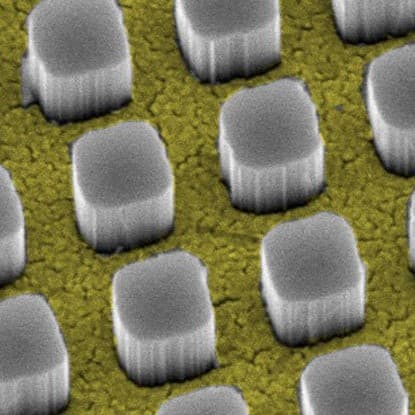 The efficiency of solar energy is seeming to be getting better and better, with the race for the most effective solar cell becoming more and more competitive.
It comes as no surprise that researcher in the US have unlocked how to engineer a solar cell that absorbs more sunlight than before by using tiny wires that are in top on the cells.
Normal solar cells work as panels with a grid of wires over the top. These wires conduct the electrical charge that is then absorbed by the cell.
The problem with the conventional solar cells is that they obstruct the cells ability to absorb sunlight by 5-10%
"Using nanotechnology, we have developed a novel way to make the upper metal contact nearly invisible to incoming light," said Vijay Narasimhan, one of the researchers from Stanford University.
"Our new technique could significantly improve the efficiency and thereby lower the cost of solar cells."
The solution to the conventional wires is 16-nanmetres thick films of gold that can be placed on flat sheets of silicon.  
"We immersed the silicon and the perforated gold film together in a solution of hydrofluoric acid and hydrogen peroxide," said Thomas Hymel, a team member.
"The gold film immediately began sinking into the silicon substrate, and silicon nanopillars began popping up through the holes in the film."
The nanopillars come as a huge advantage as they are able to grow and they reach through the reflective metal surface, with the energy able to funnel down to the silicon underneath.
"In our best design, nearly two-thirds of the surface can be covered with metal, yet the reflection loss is only 3 percent," said Narasimhan.
"Having that much metal could increase conductivity and make the cell far more efficient at converting light to electricity."
The reserachers are expecting that their nano-wires could boost efficiency from 20 to 22%, with hope that they can test out their design on a working cell.
"We call them 'covert contacts,' because the metal hides in the shadows of the silicon nanopillars," said graduate student Ruby Lai.
"It doesn't matter what type of metal you put in there. It will be nearly invisible to incoming light."