INTRODUCING THE SAFETY PRODUCT THAT WORKERS WANT TO WEAR
20-09-2017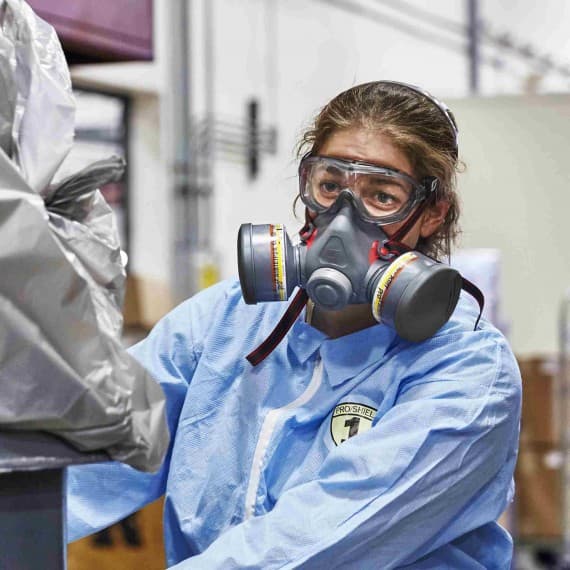 One of the most important aspects in ensuring that at-risk workers use their personal protective equipment is that it must be comfortable to wear. And that is one of the key criteria in the design of a new range of half-mask respirators available now from Scott Safety in Australia and New Zealand.
The Aviva range is engineered and manufactured in Australia and the UK to meet or exceed global respiratory protection standards, and is described by Scott Safety as the next step forward in half-mask respirator technology, answering customer demands for a comfortable half-mask respirator of exceptional build quality and durability at an affordable price.
"The result is a safety product that workers want to wear – rather than have to wear – because it's comfortable and easy to fit and breathe through, plus the innovative reflex seal allows you to talk while wearing the mask without compromising the face seal," says Sanya Kranenburg, Product Manager at Scott Safety.
The combination of the innovative mask design with Scott Safety's wide range of filters means that Aviva offers protection against particulates, dusts, mists, gases, vapours, bacteria and viruses across a wide range of industries, with applications from spray-painting and demolition to metalworking, mining and maintenance.
Aviva comes in small, medium and large sizes and has been designed using the latest biometric data panels to fit a high proportion of different face sizes and shapes globally. And it includes a hybrid reflex seal that flexes to adjust for changing facial expressions.
The mask comes with an integrated leak-check device that allows the user to check the integrity of fit – both before use and periodically throughout the working day.
The Aviva design incorporates extra-large-diameter inhale and exhale ports, reducing the respiratory burden on the wearers' lungs, and downward-facing exhale valves avoid misting of eyewear. There is also a specially designed voice panel that ensures the wearer can be clearly heard by those around them without removing the mask.
Furthermore, the half-mask design is fully compatible with other personal protective equipment, such as goggles and helmets, ensuring that workers are not tempted to compromise on protection.
The Aviva mask will be manufactured in western Sydney, where a state-of-the-art dedicated assembly cell has been installed complete with programmable component insertion and leak-testing equipment to ensure that all masks that leave the Scott Safety factory deliver the quality and performance that workers expect from a respiratory market leader.
Scott Safety
131 772
www.ScottSafety.com