INTRODUCING THE SAFETY HUB AT THE WORKPLACE HEALTH & SAFETY SHOW
08-05-2018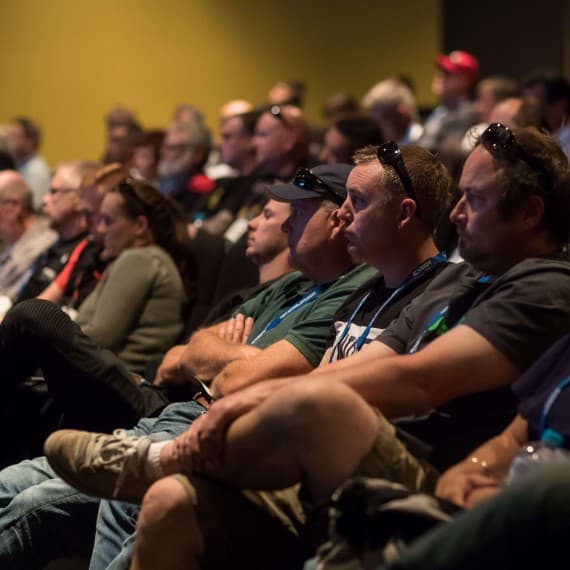 The Safety Hub will be one of the spotlight educational areas at the Workplace Health & Safety Show at the Melbourne Convention and Exhibition Centre on the 23rd and 24th of May.
The free Safety Hub sessions will run over the two days, on the floor of the show, and will give visitors valuable opportunities to discover advances in technology, training, industry codes and more.
The Safety Hub begins on the first day with "How does work safety impact performance, profit and culture?", which will include a brief introduction to the new ISO45001 standard, followed by "Get to know your safety risks on a first name basis – how technology is driving a change in safety".
Day one of the Safety Hub concludes with a presentation from Richard Miller, Technical Chair of the Working At Heights Association, on "The WAHA industry code for height safety installations – a pathway to higher quality standards".
The Safety Hub continues on Thursday 24th May with a presentation from Craig Williams, the Engineering and Technical Manager of the Australian Industrial Truck Association, covering "New developments in forktruck safety – discover why Australia is leading the world".
This will be followed by the ever popular Sarah O'Leary of myosh with "Create, share, and manage site inductions and training with online learning", and conclude with John Darcy, the OHS Manager for the Master Builders Association of Victoria, with "Fully immersive simulation training – what it is and why it works".
The Workplace Health & Safety Show will be at the Melbourne Convention & Exhibition Centre on 23rd and 24th May 2018.
Workplace Health & Safety Show 2018
www.whsshow.com.au