INTRODUCING THE NEW EWM TAURUS FAMILY FROM BOC
22-01-2016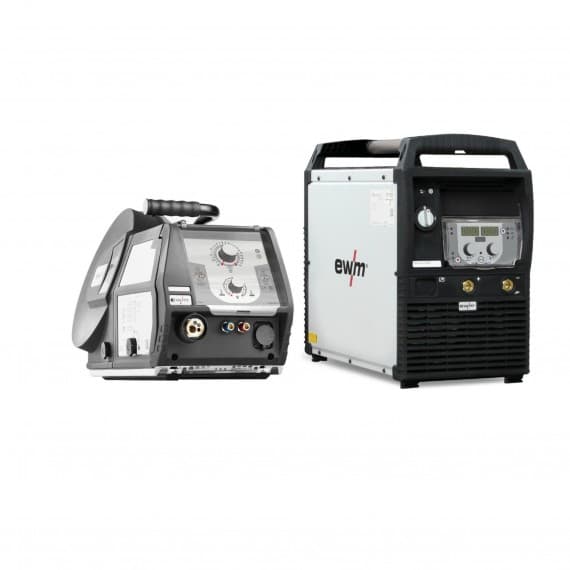 Leading gases and engineering company BOC has unveiled the latest addition to its EWM welding product line with the launch of the new EWM Taurus range.
The new range features four welding machines suitable for light engineering projects right through to heavy industrial tasks.  
As the exclusive supplier of EWM products in Australia, BOC brings the latest in German welding technology to Australia with the Taurus range offering patented upgrades that will increase welding efficiencies for stainless steel, carbon steel, low alloy steel and aluminium alloy fabrication.
The new range has three basic models and one advanced model.
All feature a modular design instead of integrated fixed system, allowing for easy customisation of the welding packages during their lifecycle.
"The modular design of the Taurus welding range offers excellent flexibility with the power source, wire feeder and trolley all separate components, making it easier to upgrade or conduct maintenance checks," says Richard Fowles, Welding Product Manager.
"They are also smaller, lighter and more efficient than previous models.
"The Multimatrix Taurus 405 Synergic model contains several patented controlled processes, giving the operator more control and better efficiency in the workshop. It is also compatible with the recently launched EWM xNet welding software, giving operators the ability to record and track data from the machine in real-time."
The Taurus range caters for a wide range of markets from light to heavy engineering. All four machines include a 3 year warranty on the power source and an extended warranty period on the rectifier and transformer.
The new range includes:
·       Taurus 355 Basic TDM VRD - MIG/MAG and MMA welding
·       Taurus 405 Basic TDM VRD - MIG/MAG and MMA welding
·       Taurus 405 Basic TDW VRD – MIG/MAG and MMA welding with built-in liquid cooling system
·       Taurus 405 Synergic S MM TDW VRD – MMA welding, TIG welding and gouging
BOC Gas & Gears
Ph: 131 262