INTRODUCING MIKE PENDANT CONTROL STATIONS
14-08-2014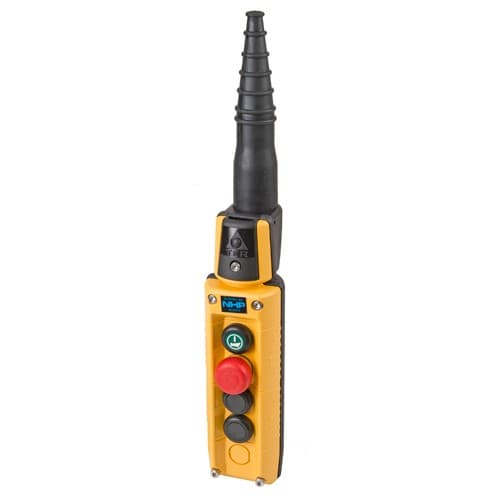 Offering some of the highest technical specifications in the market, TER and NHP has a pendant control station to suit all application needs.
NHP recently launched the Mike pendant station range from TER – a perfect complement to the existing Charlie range of ergonomic, hand-held pendants.
The Mike pendant station range is ideal if several machines need to be controlled using one pendant. With Mike, auxiliary commands can be sent such as slew left/right, with the capability to facilitate up to 14 buttons in a single row.
A comprehensive range of operator symbol inserts and label/symbol sheets are available to describe every combination of functionality required.
The contact arrangement has also been simplified in the new Mike range of pendant stations with dual speed operation achieved via the pushbutton actuation rather than multiple versions of contact blocks.
A reliable and efficient method for the auxiliary control of lifting elevators, hoists, conveyors, and many other industrial lifting and motion applications, the Mike range of pendant stations ensures minimum machine downtime and most importantly, peace of mind.
NHP Electrical Engineering Pty Ltd
Ph: 1300 647 647 (NHP NHP)