INTRODUCING INDUSTRY UPDATE VIDEO
02-05-2017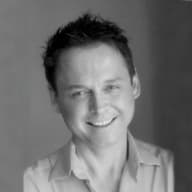 The world is changing and every media organisation faces the same problem: innovate, or get left behind.
Industry Update has always stayed ahead of the curve when it comes to trends in the media.
We redesigned our front page when it became clear that readers were looking for headlines to grab their attention, rather than advertising and graphics.
We optimised our website and coding to ensure that it met the precise characteristics that Google was looking for (to ensure we can get you to page 1).
Now we've taken another step forward into the future with Industry Update Videos, a groundbreaking new service that is unlike anything our competitors have to offer.
Video has become the social medium of choice in the 21st century, combining immediacy of message with richness of content.
With the help of Australia's iconic presenter and sports broadcaster Tim Webster, we now offer a brand new way to get your products and services in front of a whole new audience.
When people see Tim Webster next to your logo, talking about your products, they're going to stop and pay attention.
Paired with relevant news articles and featured on our website and e-newsletter, these videos are your chance to stand out amongst the crowd and be heard.
Tim Webster will also be visiting National Manufacturing Week at the Melbourne Convention & Exhibition Centre on Thursday 11th May at Stand 2250, to meet and greet all our advertisers and participants in Industry Update Videos.