Published 13-10-2021
| Article appears in November 2021 Issue
Introducing CRC's EVAPO-RUST Super Safe Rust Remover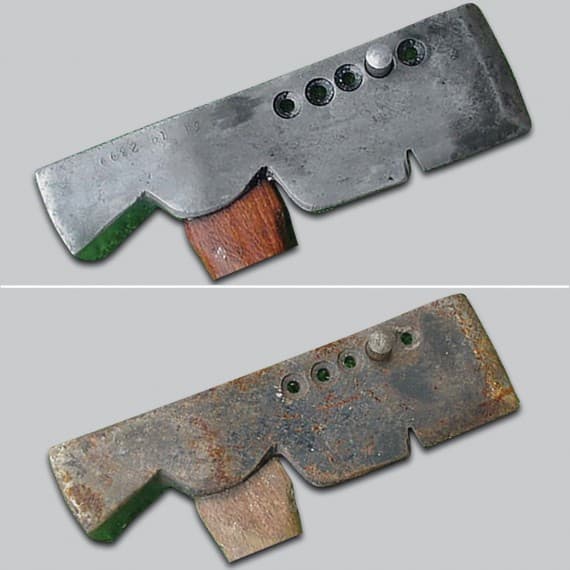 CRC Industries has expanded its range of heavy-duty corrosion protection products with the addition of a powerful, effective and super safe rust remover, EVAPO-RUST.
CRC's EVAPO-RUST has been specifically designed to remove the toughest rust while being safe on the user. The powerful formula is non-toxic, non-scrubbing and reusable.
"At CRC, we are always looking at developing and acquiring innovative products to help our customers do their job easier and safer. I am pleased to say that EVAPO-RUST meets these criteria," said Murray Walbran, CRC's Managing Director.
CRC acquired the world leading rust remover brand globally in April 2021 as a synergistic fit to its existing corrosion protection category. It also builds on the company's commitment to deliver eco-friendly solutions for rust treatment and corrosion prevention.
Now made locally, EVAPO-RUST's super safe formula is solvent free, non-flammable, contains no VOC's and emits no fumes or bad odours.
EVAPO-RUST effectively removes rust but will not harm un-rusted steel or other metals. It is also safe on plastic, PVC, Viton and non-oxide-based paints. "Another compelling feature is that EVAPO-RUST is reusable, making it a cost-effective rust remover. It can be used over and again until it stops working," said Murray Available in a 1 litre and 5 litre bottles, the award-winning solution is simple to use, without the need for mixing. Simply decant the product and soak the rusty parts. Applications for EVAPO-RUST include rusty tools, hardware, automotive parts, household items and antiques.
"EVAPO-RUST boosts CRC's position as a global market leader in corrosion protection products for the automotive, industrial and DIY market segments. It strengthens on our commitment to offer innovative products that protect, preserve, and maintain our customers' assets with safe, effective, and environmentally friendly solutions," concluded Murray.
EVAPO-RUST has been awarded the Outstanding New Technology in Industrial Cleaning by CleanTech magazine, Winner R&D 100 award for Cleaning Technology and Popular Mechanic Editors' Choice Award.