INTERNATIONAL PACK AND PHARMA EXPO PRIMED FOR EDUCATION
10-08-2016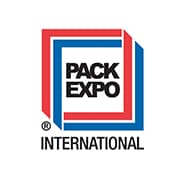 The PACK EXPO International is primed to be a seriously large event, with over 2,300 exhibitors set to showcase their wares and innovations for 50,000 attendees.
Set for the 6th to the 9th of November in Chicago, the 2016 expo is likely to be the largest event since its founding in 2012, according to the show producer PMMI, the Association for Packaging and Processing Technologies.
The Expo also aims to be an educational platform, with industry leaders and subject experts presenting free educational talks, addressing the most pressing issues and trends in the manufacturing and processing industries.
These sessions will be wide-ranging, and will include (but not be limited to): the Internet of Things, machine safety, productivity enhancement, sustainable business practice, flexible manufacturing workflow, Smart Packaging, digital print technology, and ultrasonic tech.
It's quite a lot to cover, but experts and professionals alike are determined to stay ahead of the curve in the rapidly shifting world of manufacturing.
"We know that our attendees have a lot to accomplish while at PACK EXPO and Pharma EXPO. With that in mind, the importance of offering valuable education on the show floor is a priority," says Charles D. Yuska, president and CEO, PMMI.
The Pharma EXPO will also host an Innovation Stage, addressing innovations including blister packaging solutions, thin film flexible packaging, photostability testing and protective packaging and serialization solutions.
To date, 59 sessions are confirmed, all 30-minutes in length. All sessions are free to attend. Check the schedule for full details. The full session schedule will also be accessible through the PACK EXPO International/Pharma EXPO mobile app.
"The PACK EXPO and Pharma EXPO Innovation Stages give attendees access to an unparalleled range of processing and packaging education and innovations, conveniently located in close proximity to the exhibits," said Mr Yuska.