INTERNATIONAL COMMODITIES FAIR EXPANDS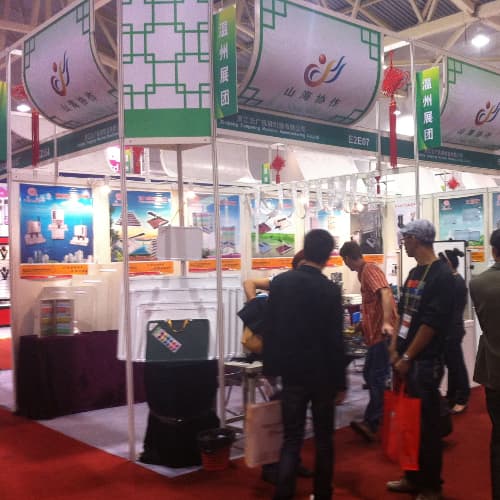 China Yiwu International Commodities Fair ("Yiwu Fair"), has been certified by the Union of International Fairs as one of the largest, most influential and most effective consumer exhibitions in China.
The convention's goal is to be the No. 1 foreign trade fair for Small and Medium Sized Enterprises (SMEs) in the Yangtze River Delta of Eastern China.
The 22nd Yiwu Fair will take place at Yiwu International Exhibition Center on October 21-25, 2016. With an exhibition area of 150,000 m2, the fair will cover 14 industries, namely hardware, mechanical and electrical robotics, electronics and electrical appliances, daily necessities, and automotive parts.
This year, the fair is expected to attract 200,000 visitors from more than 200 countries, including 20,000 overseas buyers.
Seven special exhibition zones will be set up, including "Made in Zhejiang", "2016 Zhejiang Smart Design" Excellent Works Show, the "iF International Style Awards" Show, and "One Belt & One Road" Countries' New Products Show. Meanwhile, the comprehensive international trade service platform will provide services including logistics, credit guaranty, offshore forwarder, Customs declaration certification, foreign trade agency, insurance and legal consulting, and cross-border e-commerce.
In addition, at the creative design zone specially prepared for SMEs, the most creative products and Maker projects will be displayed, helping accelerate the transformation and upgrade of China's manufacturing industry.
The 21st Yiwu Fair held last year saw a turnover of RMB 17.173 billion (US$ 2.57 billion), with year-on-year growth by 0.58%. 2,529 exhibitors from more than 20 countries and regions showcased their products at the 4,500 standard booths of the Fair held at Yiwu International Exhibition Center. The event attracted 213,580 visitors, among whom 62,099 were professional buyers, an increase of 9.5% compared to the previous year.