INTERNALLY LUBRICATED CHAIN IS PERFECT FIT FOR TRAY PACKERS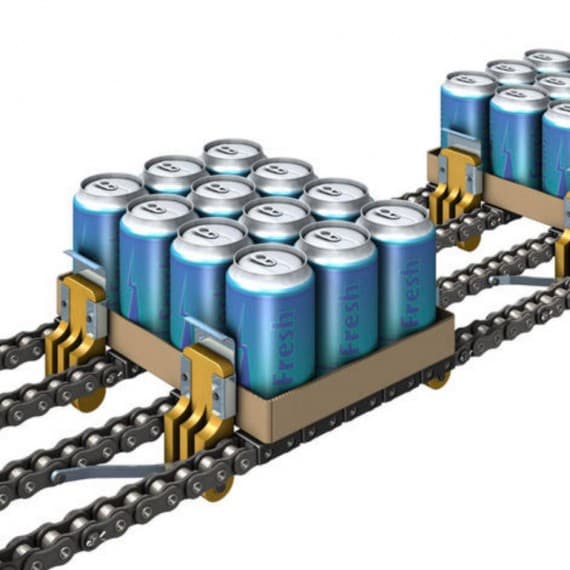 Tsubaki has developed a special version of its Lambda chain for use in tray packing machinery. The novel internally lubricated chain was a key feature of the company's stand at foodpro 2017.
Like the latest generation of Tsubaki Lambda Lube Free chain, the Tray Packer variant is impregnated with NSF-H1 food-grade lubricant as standard.
Unlike traditional lubricated chain, which can contaminate its surroundings and even spoil products being conveyed, the internal lubrication used in Tsubaki Tray Packer Chain cannot be transmitted to products, removing the chance of contamination. Also, the consistent internal lubrication combats the risks of uneven wear and elongation and does away with the need to apply expensive food grade lubricants.
Consistent with the requirements of most tray packing machines, Tsubaki Tray Packer Chain is slightly narrower than standard Lambda chain.
The company's chain designers also had to incorporate pushers and developed a bespoke solution using an engineered extended pin. This enables flexible spacing of the pushers so that different packing configurations can be accommodated.
The Tray Packer Chain is supplied with Tsubaki's Match & Tag service to guarantee a minimum length tolerance between chain strands that run parallel in conveying applications. Multiple case studies prove that even in the most demanding 24/7 production processes Tsubaki Tray Packer Chain exhibits minimal elongation, making its performance unsurpassed and offering unrivalled benefits year by year.
Tsubaki Australia
02 9704 2500
tsubaki.com.au