Interlocking switch a safe option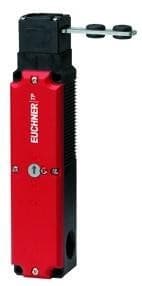 TP safety switches from Treotham Automation provide a highly reliable solution for the automation, fitting and handling technology sectors.
The TP switches ensure that guard devices remain in the closed position until a hazardous movement (such as an after running main spindle) has come to a standstill. 
Similarly, opening of the guard devices is prevented during a process. Due to their slim design, they are outstandingly suitable for universal fitment on profiles. 
TP safety switches have glass-fibre reinforced plastic housings. 
Features include electrical and mechanical locking devices (optional), emergency release from the rear, different switch contacts and three cable entries.
Treotham Automation
Ph: 02 9907 1778