Published 26-09-2019
| Article appears in October 2019 Issue
INTELLIGENT TOUCHSCREEN HMIS ARE EASY TO INTEGRATE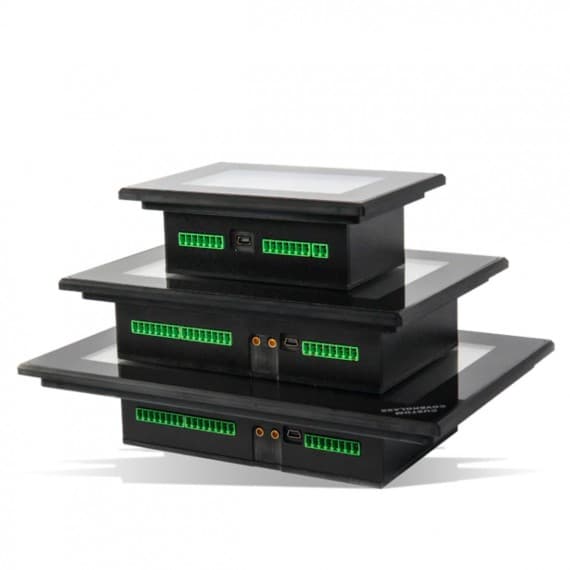 Following the signing of a new global distribution agreement, Mouser Electronics is now stocking a range of capacitive and resistive intelligent displays made by Clairitec.
Clairitec's capacitive intelligent displays and resistive intelligent displays are ready-to-install EMC-compliant modules designed to add a touchscreen human machine interface (HMI) to an application.
Available with a choice of 3.5, 4.3, 7.0, and 9.0in touchscreen displays, the modules include an integrated HMI board and a metal protective cover, and can be connected to the host application via a serial RS232, CANbus, or USB connection.
Clairitec's capacitive starter kit is based on the capacitive intelligent display and includes everything needed to start a touchscreen-based HMI application. The kit is available with a 4.3, 7.0, or 9.0in display and includes all required connecting cables, as well as the GraphConverter HMI software, which allows engineers to quickly and easily create a custom GUI and download it to the Clairitec module.
Mouser Electronics
+852 3756 4700
au.mouser.com