INTELLIGENT LOCKERS LEVERAGE THE INTERNET OF THINGS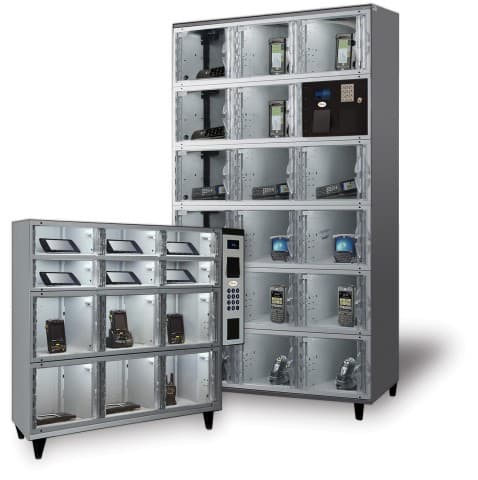 Playing a starring role at the recent SMART Conference, the Apex AXCESS intelligent locker is the market leader in IoT-enabled industrial vending devices. Apex lockers are designed to help companies manage their mission-critical assets, from handheld mobile devices to calibrated tools.
"Just the checking in and out of these items can be labour-intensive using manual asset management processes," says David Quayle, Apex Supply Chain Technologies Australia Country Manager. "Companies usually try and compensate for this issue by buying more devices than needed. This allows them to replace the devices that inevitably go missing or turn up damaged. The end result of manual asset management is it decreases worker productivity and increases costs."
All Apex intelligent devices are powered by three different technologies that, working together, enable companies to realise the benefits of the IoT. Apex SmarterSpaces technology tracks every device action. Apex Connect n' Go technology provides plug and run capabilities, allowing real-time communication with the Apex Trajectory Cloud platform. Trajectory Cloud collects and manages all the data, automatically creating performance reports and alerting managers of status as warranted. Company executives can easily access data through a secure web portal or mobile app.
Apex Supply Chain Technologies
02 9450 0866
www.apexsupplychain.com/au