INTEGRATED STEPPER MOTORS PROVIDE MAXIMUM FLEXIBILITY
06-12-2017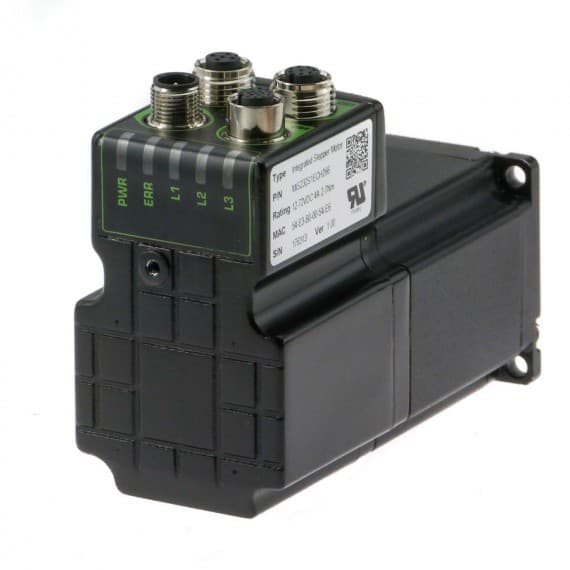 Available now in Australia from Motion Technologies, the ServoStep family of integrated stepper motors from JVL boasts the widest range of options on the market, providing maximum flexibility for machine builders.
Each of these fully integrated motors is an all-in-one solution, combining the motor, drive electronics, encoder, motion controller and an easily programmed embedded PLC with eight I/O points.
The motors can operate as stand-alone units or be controlled from a master PLC or PC. Each of the eight I/O points can be individually configured as a digital input, digital output or analogue input.
Popular options include: absolute multiturn encoders, CANopen, double shafts, hollow shafts, electromechanical brakes (front or rear mounted), special customised connectors and safe-torque-off (STO) input. Ingress protection can be specified up to IP65.
Wireless options include Bluetooth, Zigbee and WLAN, making these integrated units ideal for AGVs and other battery powered applications.
Motion Technologies
02 9524 4782
www.motiontech.com.au