INTEGRATED STEPPER MOTORS COME WITH HIGH STEP RESOLUTION
23-11-2016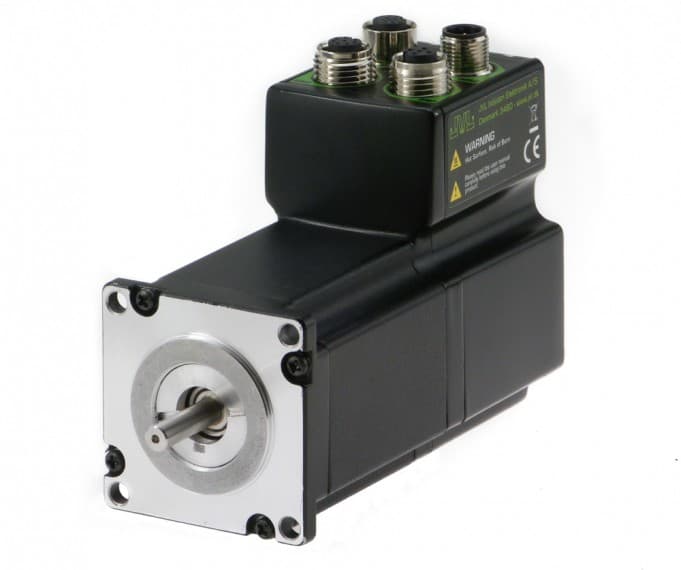 A new generation of NEMA23 integrated stepper motors made by JVL Industri Elektronik is now available in Australia from Motion Technologies. The new motor family offers an extremely wide range of options, and so will fit almost any application.
Each integrated motor comes with an RS485 interface, with options for CANopen or industrial Ethernet, and an easy-to-program motion controller. All the necessary stepper system electronics are integrated in the motor. The high step resolution of 409,600 steps per revolution enables maximum smoothness and silent running.
The MIS23 motors come in three different sizes and two different motor types; three with standard high-torque stepper motors and two versions with ultra-high-torque stepper motors offering 40% higher motor torque.
The motors can be operated as stand-alone units or controlled from a PLC or PC. All eight I/Os can be individually configured as digital input, digital output or analogue input. As standard, it is possible to communicate with holistic systems via for example Modbus RTU or CANopen.
The MAC motor standard protocol that is also supported makes it possible to connect up to 254 other JVL integrated motors. Customers can choose between top or rear-end mounted M12 connectors.
The MIS23 series offers connectivity to all industrial Ethernet interfaces such as Profinet, EtherCAT, Powerlink, EtherNet/IP, Modbus TCP and SERCOS III. Wireless interfaces are also available for Bluetooth, ZigBee and WLAN.
Motion Technologies
02 9524 4782
www.motiontech.com.au