Integrated Packaging announces major expansion
31-08-2010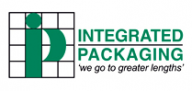 The Integrated Packaging Group (IPG) has completed the acquisition of the business and assets of three major Amcor Flexibles Packaging Plants.
The plants, in the outer Sydney suburbs of Cheltenham, Chester Hill and Kirrawee, produce plain and printed polyethylene products including printed industrial bags, shrink film, and PVC food films. 
Mr John Cerini, IPG CEO said the acquisition reinforces IPG's growth strategy in industrial and agricultural packaging as well as expanding IPG into printing, converting and PVC food films.
"This acquisition will enable IPG to further develop its innovative, cost effective, and environmentally beneficial solutions for our customers in Australia, New Zealand and other global markets including Asia and North America," said Mr Cerini. 
"It gives us additional capabilities in printing, converting and PVC food films which will improve our technical expertise providing opportunities into new sales market segments and gives IPG an excellent platform for future expansion of the business."
Integrated Packaging Group
Ph: 03 9474 4258