INSULATED TRAFFIC DOORS HELP MAINTAIN CLIMATE CONTROL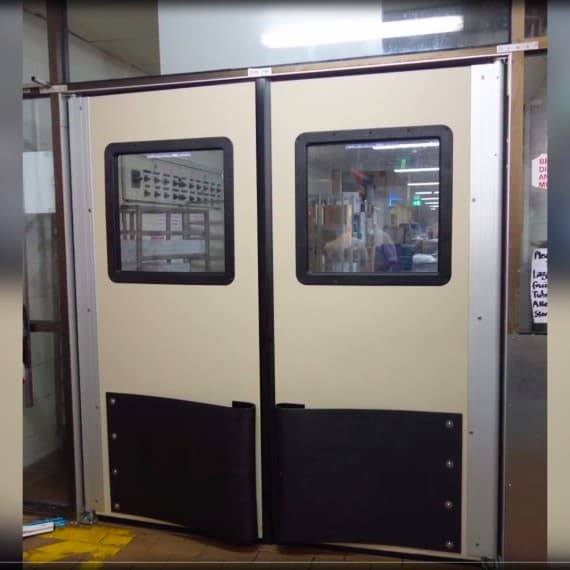 MTI See-Thru Insulated Traffic Doors provide a rugged low-maintenance solution to maintaining climate control between different internal temperature zones.
The strongly built 44mm-thick traffic doors are made with a rigid PVC framework, a high-impact ABS plastic skin, internal foam insulation and a full perimeter rubber gasket.
Their high-quality construction gives them high values of insulation, and the semi-ridged rubber sealing system ensures that drafts are kept to a minimum.
Traffic doors are bidirectional, and are operated simply by pushing. They spring back closed as soon as the traffic has passed through, minimising the transfer of air. Spring impact bumpers or flat impact panels help cushion the impact of trollies and pallet trucks.
Both single- and double-door designs are available in a range of colours and with optional see-through window panels to enhance safety.
MTI Qualos
1300 135 539
www.mtiqualos.com.au