INSTICHU COMBINES OLD WORLD CHARM WITH EFFICIENT TECHNOLOGY
04-10-2015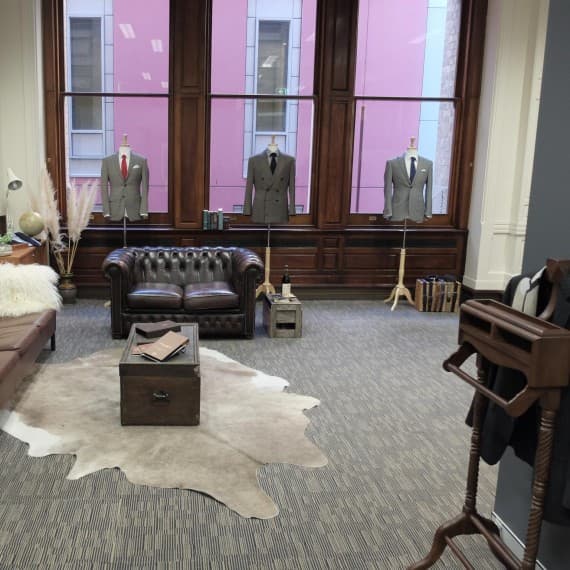 Australian bespoke online men's tailor, InStitchu, has today announced the opening of a new retail storefront in Melbourne, bringing together the best of physical retail, a traditional tailoring experience, and the innovation and flexibility that the web enables.

"Similar to the George St, Sydney showroom, our new heritage Lonsdale Street location incorporates a mix of old-world charm and luxury, where customers can be fitted by experienced professionals, and try on physical samples," said James Wakefield, co-founder of InStitchu.

When InStitchu launched in 2012, it was a purely online offering, where customers would measure themselves and design their garments without needing to step into a retail outlet. Analysis of the company's online metrics and customer interactions has seen the Aussie retailer adopt an online-offline hybrid approach to increase online traffic and sales. 

Wakefield says that the launch of their second showroom, and their plans for four further showrooms, highlights the importance of a balance between online and traditional retailing. 

"For us it's about matching the customer with the perfect suit and if we can build the confidence of consumers, it can last throughout many purchases. Our research shows that once fitted in a showroom, the majority of customers will then complete all future orders online," Wakefield said.

"The way we design and buy suits is changing, and InStitchu is just getting started. We're looking forward to helping more Aussie men get better fitting suits through more locations around the country."

The new showroom is open for business today, and is located in prime position at Mitchell House, 358 Lonsdale St, Melbourne.
InStitchu
Site: https://www.institchu.com
Phone: 0401 488 433