INSOURCING: THE NEW CATCHCRY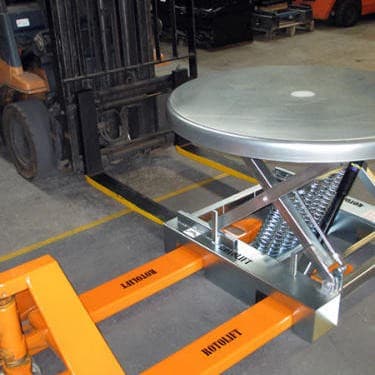 Manufacturers in Britain, Germany and the US are united in their efforts to bring manufacturing – where possible and feasible – back home. They call it insourcing.
Now manufacturers in Australia are getting the message, and jumping on the band wagon.
It's not rocket science to understand that the more you manufacture, fabricate and grow at home, the more you employ locals.
The trick is to get people to BUY the products, and this is where even great marketing minds like Dick Smith are having difficulties (although the supermarkets control most of his sales funnels).
We have all seen those products that are easily replicated and have volume, go to China, then as they became the 'world factory' and could sell those products to all nations at very little margin, we all bought those products back, but at a much reduced price.
Often we traded quality for price, with the underlying premise that if we buy three Chinese drills over the life of say a top class American drill, then who cared.
The initial cost was lower and that mattered. The same argument has been progressed, that the world's economies have benefited by lowering the overall cost of goods, the flow on effect being that people have more of their wages to spend on discretionary items or services.
The underlying problem with this approach has been that millions of bluecollar workers have been displaced, and the tax payers who still have a job are carrying an increasing burden.
Figures in Australia suggest that we used to have one taxpayer supporting two others, now that taxpayer supports five non-workers, and it is only going to get worse.
Governments are now supporting any businesses efforts to employ more people, and with the incentives on offer to companies exporting, manufacturers are starting to get the message across, that maybe it's better to buy local, especially since manufacturers have had to trim their margins when competing with the Chinese, and they are becoming increasingly competitive, offering quality over price for not a big difference in price for an inferior product.
King Materials Handling has been developing a new trolley – call the FoldaLift, which not only raises a 150kg load to a metre using a silent hand winch, it also folds to a small footprint in order to save space when stowed in a vehicle.
We looked at the possibility of manufacturing in China, but we learned that from a survey, locally made product was worth a premium, and we have pre-release sales to prove that there is a shift to locally made, better quality, slightly higher priced products.
So Australia is getting on the band wagon with the insourcing program that is "Buy Australian," but now has broader implications for our very existence. If we keep buying from overseas, there will be no workers available to buy the products.
Most developed countries now agree that China cannot be beaten for high volume goods, but we can innovate, invent, and compete with the best in the world in niche markets, and that's where we must encourage buyers to consider Australian quality products for our futures sake.