INSERTS TURN TO TRICKY STEEL WORK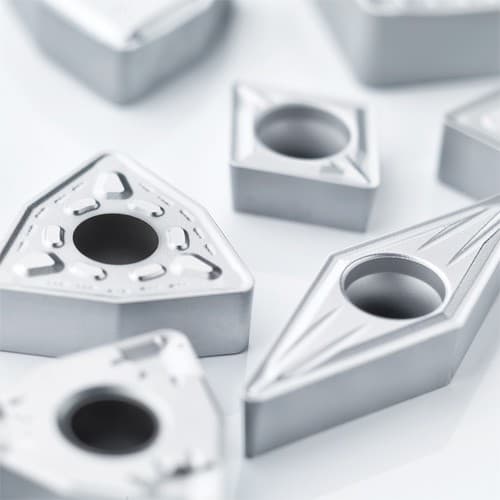 Seco Tools has completed its family of Duratomic-technology-based TP grades for steel turning with a grade claimed to offer greater application security. The new TP3501 grade is destined for use in applications with heavy interruptions, unstable machines, small internal features and unusual sizes or shapes of parts.
As with the other parts in the series, the Duratomic technology provides improvements in mechanical and thermal performance by altering the surfaces of the parts at an atomic level. This enables an ideal balance of wear resistance and hardness.
These inserts incorporate Seco´s Edge Intelligence concept, designed to ensure that every cutting edge counts. They also include Chrome Used-Edge Detection, which makes it easy for the user to tell when an edge has been used, thereby reducing the chance of waste.
The TP3501 range includes nearly 400 inserts with a wide variety of geometries, including the industry standard M6.
Seco Tools Australia
1300 55 7326
www.secotools.com/au