Published 27-04-2021
| Article appears in April 2021 Issue
Inoculate country against supply chain risk with local drug manufacturing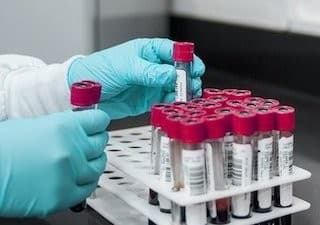 Industry Update has long campaigned for the domestic manufacture of critical supplies. With the disruption to global supply chains wrought by COVID-19, this message has never been more important.
It's hard to think of a more critical product than life-saving drugs.
Worryingly, about 90% of our pharmaceutical consumption is manufactured offshore, according to the Institute for Integrated Economic Research Australia. This means that our health is at the mercy of global supply, which may be disrupted by catastrophe. Looming large in our medication supply chain is China, which just so happens to be our key geo-political vulnerability.
The issue has too long been neglected by all sides of politics.
We are pleased to see positive signs, with Prime Minister Morrison declaring support for greater drug production. His government is talking to big pharmaceutical firms to make this happen.
And Victoria's Acting Premier James Merlino has announced an offer of $50 million to support establishing a facility for manufacturing mRNA vaccines for COVID-19, influenza and other conditions.
Unfortunately domestic production of mRNA vaccines is probably more than a year away.
Commonwealth Shadow Health Minister Mark Butler says the government could do more if it wanted to. He points to Germany, which built a state-of-the-art mRNA vaccine factory in about six months.
"It's needed very urgently," said Mr Butler. "We have a deal with Pfizer, but we're reliant on suppliers from overseas."
Home Affairs Minister Karen Andrews has said that part of the solution lies in building the capacity of the existing pharmaceutical sector to pivot to producing other medication in the event of a crisis.
A strong domestic pharmaceutical industry would boost other Australian manufacturers and suppliers of inputs to drug manufacturing.
All of this is a case of better late than never. For Australia's safety and security, let's keep the pressure on the government.