Innovators and thought leaders at FoodTech Qld 2022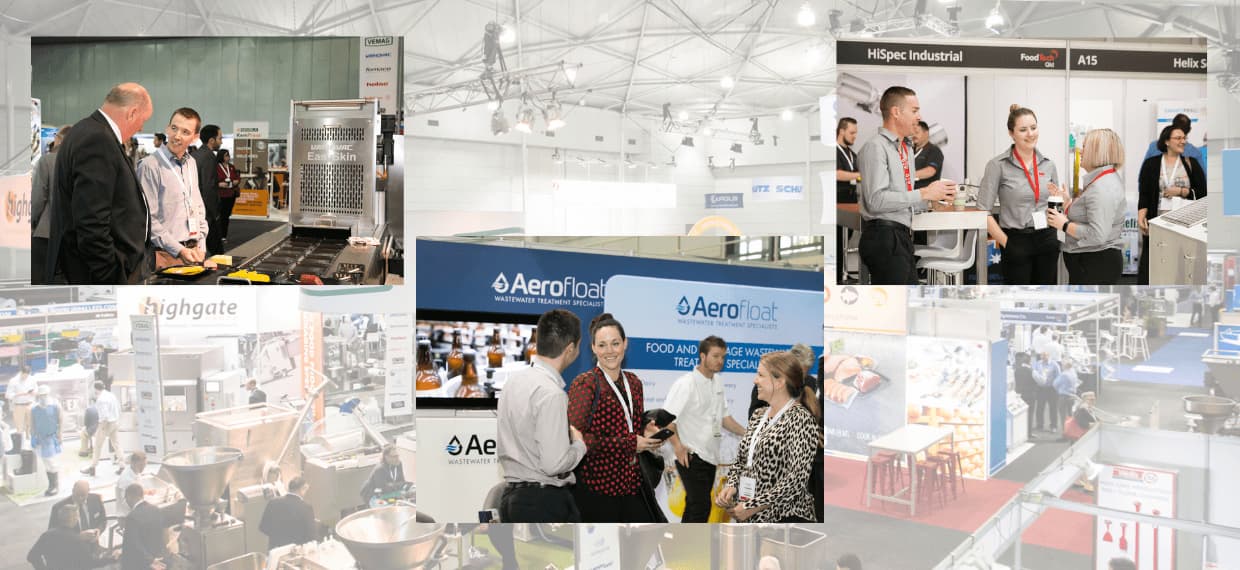 FoodTech Qld 2022 is expected to be this year's main destination for food industry professionals to come together, browse the latest global advancements in food and learn about cutting-edge
technologies.
The event aims to grow Australia's agricultural and food manufacturing communities by
providing the perfect platform to share new opportunities and feed innovation.
Visitors can progressively explore FoodTech Qld's expansive show floor, which covers every
aspect of the manufacturing process, including food technology, ingredients & additives,
beverage equipment & technology, processing equipment, packaging, plant equipment, food testing & safety, and more.
Over 100 exhibitors will present at FoodTech Qld 2022 with some show zone highlights
Being:
● Beverage Equipment & Technology: Tapflo
● Business Services: Rentokil Initial
● Food Handling, Storage & Transit: Schmalz
● Food Ingredients &  Additives: Carmi Flavours, IMCD, Probiotics Australia, The
Australian Institute of Food Science & Technology
● Food Plant Equipment & Technology: Busch
● Food Packaging Machinery & Supplies: Extreme Packaging Solutions, Pac Food
● Food Plant Equipment & Technology: Busch, Sika
● Food Processing Machinery & Technology: Wiley and Co.
● Food Technology: Cuddon Freeze Dry, Graintec Scientific
● Food Testing & Safety: Agrifood Technology, AMSL Scientific, Aquatiq
● Meat Processing Equipment: Air Liquide, Argus, CBS Footech, Jarvis, Thomson Meat
Machinery, Vemag Australia
Two FoodTech Qld exhibitors will share their insights in sessions at the conference.
Wiley Chief Future Officer, Brett Wiskar, will speak on 'Redesigning the Future of Food -
Foresight on Technology, Sustainability and What Comes Next' - where he'll dive deep into 
trends in the food sector, looking out to 2040.
Michael Bucknell from digital manufacturing platform, TilliT, will share his thoughts in 'Increasing Resilience in Food Manufacturing with Digital Platforms'. Michael will present case studies on how food manufacturers have digitised their operations and prepared themselves for the smart
manufacturing of the future.
FoodTech Qld 2022 registration is free, with tickets also available for the conference and
networking events.
Visit foodtechqld.com.au for more information.