INNOVATIVE TIMBER STRAPPING SOLUTIONS FROM SIGNODE
07-04-2016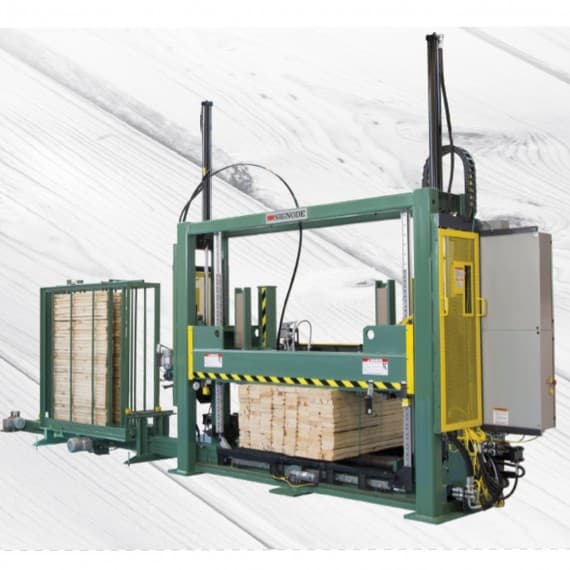 Signode is a global manufacturer of load containment and protective packaging systems.
The company offers a range of consumables, tools and automatic solutions for the timber industry.  
The systems are specifically engineered to increase and streamline processes and assist in improving profits.
The Signode range offers something for everyone – whether you are a small business starting out or a large multinational company looking to automate due to increased production.
They can supply a broad range of tools and accessories for applying polypropylene and polyester plastic strap, and steel strapping. 
In Australasia Signode is the only manufacturer of strapping consumable products that is specifically designed for the local timber industry.
Signode continues to innovate with automatic solutions for applying strapping to timber packs.
The latest addition to Signode's equipment range is the Signode BPX Compression Strapping System.
This system delivers maximum reliability in a simple to operate and easy to use machine.
Its streamlined design with built-in features enables faster cycle times and more consistent package performance.
Signode BPX Compression Strapping Station also provides superior load stability due to its unique independent side compression for improved load squaring and alignment.
Also unique to the Signode BPX Compression Strapping Station, edge protectors are pre folded before being placed on the load to ensure consistent strap tension.
Battens are precisely delivered to the load and held securely in place until strapping cycle has been completed. This enables the Signode BPX Compression Strapping Station to be the fastest and most consistent solution for the strapping of timber and panel packages.
Other key features include:
·       Automated platen latch maximizes safety for working underneath the platen
·       Remote strap feeding eliminates entering the machine area to reload the strap
·       Lightweight strapping head for easy removal and maintenance
·       Separate high/low voltage cabinet simplifies PLC communication and control voltage work
·       Large capacity consumables reduce replenishment intervals
·       Multi e-stops located around the machine for quick shutdown
The Signode BPX Compression Strapping Station features separate, lightweight modular strapping heads that are easy to access and remove for maintenance, drastically reducing downtime. The location of the feed module (on the perimeter of the machine) allows for easy loading without climbing on the platen.
Signode Modula Strapping Heads feature:
·       A highly intuitive user-friendly HMI which allows for quick and easy diagnosis of service related issues
·       No special handling equipment necessary
·       Simple design with fewer moving parts and durable wear parts
·       No belts, pulley or adjustments
·       Easy access to the strap path
Signode boasts a national service team across Australia and New Zealand with engineering support to provide outstanding after sales service for its extensive range of load containment and protective packaging systems.
Signode
Ph: 1800 685 824