INNOVATIVE CONTAINER SLIP-SHEET LOADING SYSTEM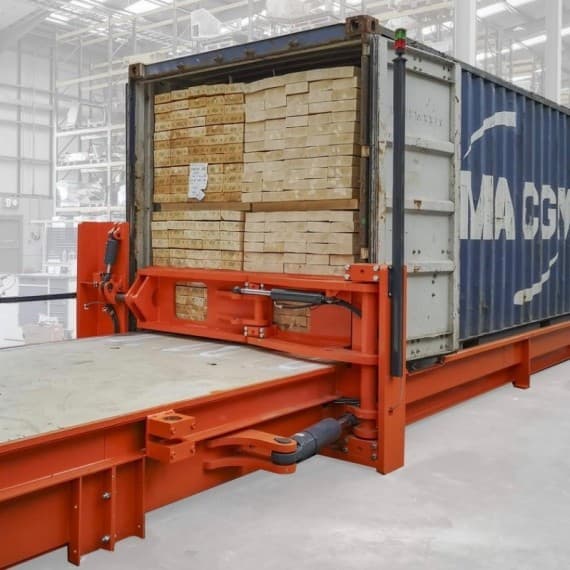 Combilift's innovative container slip-sheet loading system is available in Australia through the Adaptalift Group. This new system has been specifically designed and engineered for fast and efficient loading of 20 and 40ft containers with a maximum capacity of 30t.
The system allows rapid loading and unloading of containers while significantly increasing operator safety and minimising product damage. A fully loaded 40ft container can be loaded in as little as six minutes.
Consisting of a freestanding platform with a dual-directional motor-driven pulling mechanism that moves a Hardox 500 steel sheet, the systems guides goods safely into containers.
When the container is fully loaded, a hydraulic rear gate fixed to the end of the platform holds the load in place within the container while the slip-sheet is removed and the container is closed and locked for transport.
With its versatility to manoeuvre both standard and long loads, the system is suitable for loading timber, plastics, metals and building materials in a wide variety of industries including warehousing, logistics and construction.
Adaptalift Group
03 9547 8000
aalgroup.com.au