INNOVATION VIDEO SERIES MOVES ON TO CROWD FUNDING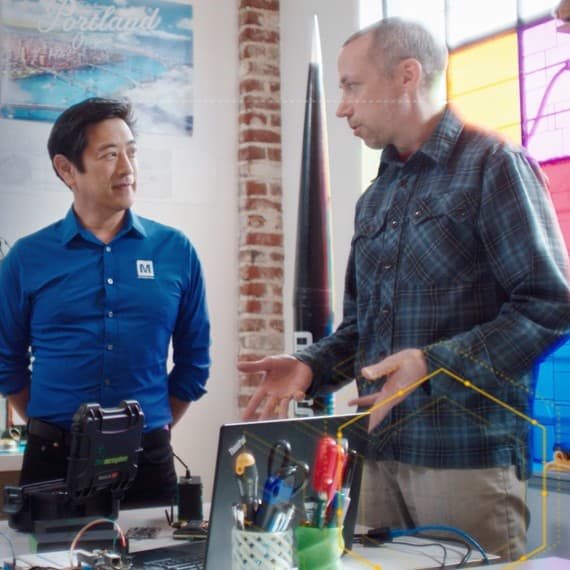 Mouser Electronics has published the third video in its Engineering Big Ideas series with celebrity engineer Grant Imahara.
In this instalment Imahara talks with Josh Lifton, President of Crowd Supply, a successful crowd-funding platform based in Portland, Oregon. Crowd Supply helps companies to access large numbers of small contributions from the public to fund their ideas. The company also has a staff of product development veterans who provide mentorship to clients.
"In the prototype stage, creators are often plagued by funding challenges and face design bottlenecks," says Glenn Smith, President and CEO of Mouser Electronics. "Platforms like Crowd Supply give designers access to a wealth of monetary and intellectual resources, opening avenues to innovation not previously accessible."
"By helping address major issues in funding and launching products in general, Crowd Supply helps level the playing field for creators by sharing these essential resources," adds Imahara.
The video takes a look at the processes and resources available to help innovators best determine whether it's feasible to manufacture their ideas. Throughout their discussion, Imahara and Lifton examine the process of taking an idea from concept through to prototype, to eventually a product that someone will want to buy or invest in.
Watch the third video in the Engineering Big Ideas series here.
Mouser Electronics
+852 3756 4700
au.mouser.com