Innovation on the rise in Australia
31-08-2010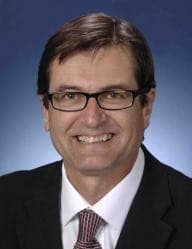 Greg Combet … 'innovation the key'
The GE Global Innovation Barometer, which shows Australia's standing as an innovative economy, is on the rise.
The GE Barometer shows Australia has improved its innovation ranking from 16th place in 2012 to 13th place in 2013 out of 25 countries.
The Minister for Industry and Innovation, Greg Combet, welcomed the rise.
"This shows the Australian Government's support for innovation through Powering Ideas: An Innovation Agenda for the 21st Century is delivering results," Mr Combet said.
Mr Combet said innovation is the key to developing a more productive and prosperous economy.
"An Australian innovation system that is one of the top 10 in the world is a major goal of the Gillard Government's Australia in the Asian Century White Paper, Mr Combet said. "The GE Barometer's latest findings show we are heading in the right direction."
Many business managers surveyed for the report said innovation was a strategic priority for business. They also identified the need for further support in developing talented staff, collaboration and a stronger venture capital sector.
Mr Combet said the Government was working with industry to support the development of new and existing staff in areas of skill need through initiatives like the National Workforce Development Fund.
"The Barometer findings are a timely reminder to industry and government of where action is still required."
Mr Combet said the government would announce further initiatives to support innovation in its forthcoming Industry and Innovation Policy Statement.